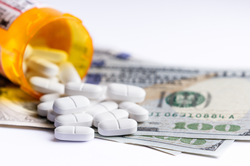 While lawmakers continue to promise reform, nearly all regulatory progress stalls before it can take effect.
LOS ANGELES (PRWEB) September 30, 2020
Going into the 2020 election, drug pricing remains a key topic of discussion, and has been so for a long time as almost half of all Americans take at least one prescription medication daily.(1) While lawmakers continue to promise reform, nearly all regulatory progress stalls before it can take effect. The key to understanding why, says Innopiphany, a California-based Life Sciences consulting firm, lies in a thorough understanding of the process by which effective action takes place and then communicating that to the American public.
Over the past four years, the Trump administration and Congress have introduced several executive orders and rules that are all intended to lower drug prices, but none have made a significant impact. These proposals target a range of factors relating to drug pricing, including rebate structures, manufacturer transparency, drug pricing inclusion for direct to consumer advertising, and drug importation laws. In July, President Trump signed four executive orders(2), which were followed by another executive order, signed in September 2020, intended to ensure that Americans pay the "most favored nation price" for pharmaceuticals sold in other countries with comparable per-capita gross domestic product.
Trump's attack strategy on drug pricing has been waged through social media outlets such as Twitter, but pushback from drug manufacturers and others has been consistent on those same outlets as well as through more traditional routes. This pushback has been particularly marked in the case of the "most favored nation price" order, which would send waves, not ripples, throughout the pharmaceutical industry.
Although these proposed policies may help garner more votes at the election booth, there are still specific rules and regulatory processes that lawmakers must follow to enact each executive order, which can take months if not years.
There may be mechanisms through which the administration could accelerate or sidestep the standard approval process, such as issuing an interim final rule, but such a move will receive an even stronger pushback from the pharmaceutical industry.
Many key pharmaceutical industry players have already blasted the president and his policies, with some noting that the orders were conveniently released close to the next presidential election.(3) Some, such as Pfizer, have announced that they would reconsider U.S. expansions or even cut jobs if the measures detailed in the executive orders are implemented.(4)
"It takes expertise and experience to look behind the rhetoric of such regulatory action and understand the real policies and due process. At Innopiphany, we have such expertise to evaluate likely scenarios, timelines, and implications of these executive orders and other suggested drug policy changes," said Phil Ball, Principal, Head of Policy Practice.
About Innopiphany
Innopiphany is a Life Sciences consulting firm which specializes in Market Strategy, Forecasting, Market Access, Health Economics Outcomes Research (HEOR), and Healthcare Policy. All services are supported by advanced analytics, including data mining, data blending, natural language processing, predictive analytics, and data visualizations. The company has generated $150 million in new healthcare business in 30 countries for its clients. Innopiphany has achieved 100 percent repeat business from its clients through its rapid, on-time project delivery. Its headquarters are located in Los Angeles, CA. For more information, visit innopiphany.com.
1. Hagan, Shelly. "Nearly One in Two Americans Takes Prescription Drugs: Survey." Bloomberg.com, Bloomberg, 8 May 2019, bloomberg.com/news/articles/2019-05-08/nearly-one-in-two-americans-takes-prescription-drugs-survey.
2. U.S. Department of Health and Human Services. "Trump Administration Announces Historic Action to Lower Drug Prices for Americans." HHS.gov, US Department of Health and Human Services, 24 July 2020, hhs.gov/about/news/2020/07/24/trump-administration-announces-historic-action-lower-drug-prices-americans.html.
3. Sagonowsky, Eric. "FiercePharmaPolitics-Trump and Big Pharma Tussle over Drug Price Proposal with 3 Months until Election." FiercePharma, 3 Aug. 2020, fiercepharma.com/pharma/fiercepharmapolitics-trump-and-big-pharma-tussle-over-drug-price-proposal-3-months-til.
4. Blankenship, Kyle; Fierce Pharma, "Pfizer CEO: We may cut jobs, backpedal on expansions if Trump's pricing orders take effect"; 29 July 2020' | fiercepharma.com/pharma/pfizer-ceo-bourla-blasts-trump-s-radical-executive-orders-drug-pricing