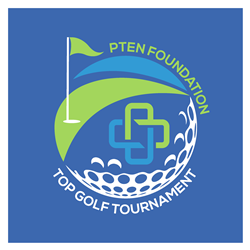 The PTEN Foundation is set to host its Inaugural Top Golf Event and will host future events. Foundation President, Kristin Anthony, "Huntsville, Alabama is the most generous and philanthropic city in the U.S."
HUNTSVILLE, Ala. (PRWEB) February 04, 2020
The PTEN Hamartoma Tumor Syndrome Foundation was founded in December 2013. The organization's mission is to find treatments or therapies for PTEN Syndromes by funding research, providing PHTS education, supporting patients, and by raising awareness. The organization is rapidly growing and realized incredible success since its inception. The PHTS Foundation held two successful patient symposia doubling in size and is currently planning its third annual patient and scientific symposium to be held at Boston Children's Hospital on May 29, 2020. The foundation launched the community's first-ever IRB approved patient-powered registry and natural history study and is currently developing a PTEN biobank open to all PTEN researchers. Foundation President, Kristin Anthony and Program Director Ms. Andrea Beilstein, "believe in doing all we can to assist all research teams focused on advancing pten research." "We are working non stop to develop resources and programs to assist in the acceleration of pten research and improved patient care. Our patients are our why."
The PTEN Foundation's Inaugural Top Golf event is sponsored by Clearview Cancer Institute, Children's of Alabama, Huntsville Hospital, Crestwood Hospital, CFDRC, AEgis Technologies, NBC Affiliate WAFF, Urogynecology Center of Huntsville, State Farm -Amanda Suciu Agency, City Lumber, Currie Systems, Dr.'s Kubik, Lawley and Bignault, and many more amazing organizations. "Liz Hurley, Emmy award-winning broadcast journalist, bringing more than three decades of authority, credibility and sensitivity to the air in her role as Main Anchor at WAFF-TV" in Huntsville, Alabama, will welcome guests at the Top Golf Event. Hurley understands the importance of advocating for one's health. She started the Liz Hurley Breast Cancer Fund and Liz Hurley Ribbon Run at Huntsville Hospital Foundation.
The Top Golf Event will begin promptly at 5:15 PM, February 6, 2020, at Top Golf Huntsville, 6100 Top Golf Drive NW, Huntsville, AL 35806. Participants will enjoy a fantastic catered dinner, silent auction, a chance at a $10k hole-in-one. Most importantly, participants will hear from a local family grateful for the continued support of the PTEN Foundation and Huntsville Community. Mrs. Ellen Lindsey stated that the Huntsville community's willingness to share time and resources to help families affected by PTEN Hamartoma Tumor Syndrome honors their family; it matters. Ms. Lindsey shared that her favorite quote is, "Every sunrise is an invitation to brighten someone's day, and she wants participants to know that their support is brightening her day."
Foundation President, Kristin Anthony states, "the silent auction will be a surprise for participants." We have received remarkable items from Personal Couture, Mary's Wine and Grocery, Kendra Scott, Kendry Collection, Grogan's Jewelers by Lon, Interior Marketplace, The Fresh Market, Richard's Lighting, Bicycle Cove, Fleet Feet Sports, Pourhouse, Purveyor, Mazzaras and Church Street Wine Shop, Lawren's, Luciano's Huntsville, Freedom Medical Center, Please Reply, BodybyJos, Sweet Pineapple, Caley Paige Home and Gifts, Salon Ka-Terra, Rocket City Trash Pandas, Mississippi State, Anna Cate Jewelry, Osborne's Jewelers, Loring and company Fine jewelry, HTSI employees, and L J Sonder Jewelry, Glenn's Florists of Huntsville will provide the floral arrangements.