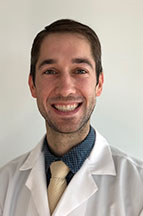 As we support cancer patients and search for cures, let's also make sure we're taking steps to protect ourselves from the most common form of the disease.
NEW YORK (PRWEB) March 14, 2019
Skin Cancer Awareness Month officially falls in May. But staying alert year-round is essential, emphasizes skin cancer specialist Dr. Richard Torbeck of Advanced Dermatology PC: "Skin cancer is the most common cancer in the world, he notes, and with cases still on the rise, we need to do more."
According to the nonprofit Skin Cancer Foundation, in the United States more people are diagnosed with skin cancer than all others combined: One out of five are expected to develop the disease by age 70.
"From 1994 to 2014, we saw a 77 percent jump in non-melanoma skin cancers," observes Dr. Torbeck. "In terms of invasive melanomas – the deadliest form of skin cancer – from 2008 to 2019, annual diagnoses jumped 54 percent. Moreover, there is also an increase in thin melanomas particularly in younger women."
Prevention – in particular limiting sun exposure – could put a significant dent into such casualties.
The Skin Cancer Foundation states that 90 percent of non-melanomas – including the more common basal cell and squamous cell carcinomas – are linked to the sun's rays. For melanomas, 95 percent are related to UV exposure, according to the American Academy of Dermatology. "The World Health Organization's International Agency for Research on Cancer lists the sun's radiation as a 'Group 1' cancer agent – alongside plutonium and cigarettes," notes Dr. Torbeck. "If we can block those rays, we can help prevent skin cancer."
Effective use of sunscreen – as well as an awareness of its limitations – plays an important role. "But people need to apply sunscreen mindfully," says Dr. Torbeck. "In some cases, people may think that they have taken the appropriate steps to protect themselves but, in fact, still be at risk."
With that in mind, he offers the following guidance:
5 Tips to Bust Sunscreen Myths and Protect Our Skin
1. Myth 1: Just a dab will do you: "Unfortunately, most people don't use nearly enough," states Dr. Torbeck. "Adults need at least an ounce – think a shot glass full – for total-body coverage. In terms of spray sunscreens, their effectiveness remains a question because it's hard for the user to gauge how much is actually being applied."
2. Myth 2: Once is enough: "We can't apply and then head out for the day," says Dr. Torbeck. "We need to carry our sunscreen with us for re-application: every two hours – and more often in there's water or sweat involved."
3. Myth 3: If it feels good, use it: "Customer reviews touting 'feel' or 'absorption' should not guide our choice," emphasizes Dr. Torbeck. "An analysis of Amazon faves found that 40 percent missed the mark in terms of meeting the American Academy of Dermatology's recommendations, which are really what we need to heed: namely, a product that is at least 30 SPF, provides 'broad-spectrum' protection from both UVA and UVB radiation, and is water / sweat resistant. If those three bases are covered, then options such as chemical-based products (which absorb the sun) versus mineral-based sunscreens (which physically block rays) are a matter of preference."
4. Myth 4: Sunscreen is all you need: "No level of SPF can completely block the sun. It's important to remember, especially during the peak hours of 10 a.m. to 2 p.m., that sunscreen alone is not enough. Additional protection – a hat, sunglasses, cover-ups – is also needed. And, if possible, we should simply get out of the sun when its rays are most intense."
5. Myth 5: When summer's over, we can put the sunscreen away: "Colder temps can obscure the fact that the sun's rays are still doing damage," notes Dr. Torbeck. "In fact, cold-weather factors like snow can actually reflect and intensify the sun. We should build sunscreen into our daily routine so that it becomes a 365-day habit."
"As we support cancer patients and search for cures," concludes Dr. Torbeck, "let's also make sure we're taking steps to protect ourselves from the most common form of the disease."
Advanced Dermatology P.C. and the Center for Laser and Cosmetic Surgery (New York & New Jersey) is one of the leading dermatology centers in the nation, offering highly experienced physicians in the fields of cosmetic and laser dermatology as well as plastic surgery and state-of-the-art medical technologies. http://www.advanceddermatologypc.com.
Richard Torbeck, MD, is a board-certified and fellowship-trained dermatologist specializing in Mohs micrographic surgery for skin cancer and cosmetic dermatology at Advanced Dermatology P.C.