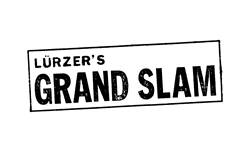 NEW YORK (PRWEB) January 11, 2019
Lürzer's Archive, the bible of advertising, is opening the doors for the second edition of Lürzer's Grand slam: the only creative competition that rewards the best ideas with cash. Winners at the Lürzer's Grand Slam will not be given the same old metals, but prize money.
The second edition comes with a couple of category changes that will allow submitters more possibilities to enter work in the following categories: FILM, PRINT & OUTDOOR, DIGITAL, DIRECT & ACTIVATION, AUDIO & SOUND, PHOTOGRAPHY, CAMPAIGN.
Real value for great ideas
Lürzer's Grand Slam directs 60 percent of all the entry fees to the winners: Silver winners will receive two times higher prize money than bronze winners, while gold winners will receive three times higher prize money than silver winners.
Plus, all the entrants that submit work to Lürzer's Grand Slam will get a free Lürzer's Archive subscription for one year.
Washington Olivetto (McCann Europe) is president of the jury
Creative Consultant for McCann Europe, Washington Olivetto is not only a worldwide advertising icon, but a popular and influential Brazilian figure.
One of the most awarded advertising men of all times, Olivetto has won more than 50 Lions in the Cannes Advertising Festival, in the Film category only. He was also the only Latin American to win a Grand Clio in 2001, with a TV spot for Época Magazine.
He was also appointed one of the 25 key-advertising men in the world by the British Magazine Media International and was elected twice the Advertising Man of the Century by ALAP (Latin American Advertising Agencies Association) and by the Brazilian advertising news website Monitor Mercantil. In 2009, he entered the Hall of Fame of FIAP (Ibero-American Advertising Festival).
The public recognition of his work has inspired two songs by Jorge Ben Jor, a famous and very recognised singer in Brazil, "Alô, Alô, W/Brasil" and "Engenho de Dentro". His name was also turned into dish names at sophisticated restaurants.
Besides the legendary Olivetto, some of the best names in the world of advertising joined Lürzer's Grand Slam jury: JULIANA PARACENCIO (Memac Ogilvy Dubai), STEFAN GESCHKE (Grabarz & Partner), CRAIG MCINTOSH (Cossette, Canada), ADRIAN BOTAN (McCann Worldgroup), TIM HAWKEY (Area 23), RÉMI LASCAULT (La Chose), TOLGA BÜYÜKDOGANAY, JULIA ULMER (Jung von Matt), RAFAEL GIL (Y&R Brazil), GIAN CARLO LANFRANCO (L&C New York-Lima), BEN GOUGH (Above+Beyond), NICHOLAS CAPANEAR (GSW New York), ANTONIO BECHTLE (Bechtle & Milzarajs).
To enter the competition the submissions must have been aired anytime between 1 January 2017 and 31 December 2018.
The Lürzer's Grand Slam is open for entries now: http://www.luerzersgrandslam.com
About Lürzer's Archive:
Lürzer's Archive (http://www.luerzersarchive.com), the celebrated creative resource for advertising professionals worldwide, has been offering a full set of inspirational tools since 1984: Lürzer's Archive magazine, Lürzer's Archive 200 Best Specials, the Lürzer's Archive website and a wide range of apps. It was back in the early 1980s that advertising copywriter and agency owner Walter Lürzer banged his fist down on the table and resolutely shouted out to himself: "If no one's going to do it for me, I'm going to have to do it myself - for everyone!" What he was referring to, back in that dark pre-internet era, was the laborious process of hunting out and compiling advertising campaigns from around the world. In those days, there were not many ways of finding out how products and services were being advertised in, say, America, Asia, or individual European countries. The first issue of Lürzer's Archive magazine was published October 1984 in Frankfurt am Main (Germany) and today the title has over 150,000 readers worldwide.
The website of Lürzer's Archive puts the focus firmly on our principle of "curatorship of inspiration." Boasting striking graphics, the chance to view all new agency submissions, and online features designed to both inform and inspire, the website complements the prestigious magazine, which presents the most interesting new print campaigns, TV commercials and, more recently, digital designs from all over the world. Daily features on Audiovisual, Campaigns, Digital and Who's Who in the ad world, plus a weekly blog from Publisher and Editor-in-Chief Michael Weinzettl, complete the package.