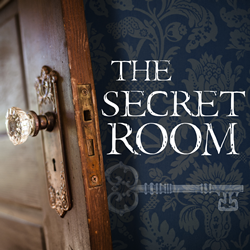 Elle Magazine: If you like "This American Life" you'll love "The Secret Room."
WASHINGTON (PRWEB) June 22, 2020
Lauded in a recent BBC5 review and picked twice by Buzzfeed as a top recommendation, The Secret Room is a "binge-worthy" podcast during isolating times.
Every other Tuesday The Secret Room, hosted by Ben Hamm, delves into a story that his guest has never told before. Heartwarming, shocking, hilarious and always gripping, the secrets revealed will leave you astonished and amazed. Some stories are out-of-this-world amazing while others are pure human drama.
Secrets revealed:

A deathbed confession that would reveal the celebrity father of a young mother's girl.
A man's sexual attraction to, and love affairs with inanimate objects.
A deadly hit-and-run in Mexico is committed by a woman's husband. He escaped the law, but what is her culpability?
Attending law school was a cover for one man's secret career as a flight attendant.
A woman lured others into prostitution. How she was beguiled by a pimp and could she ever hope to escape?
The Secret Room documents an unseen part of the human experience, binding listeners in a shared sense of community. With each new secret comes an opportunity for inner reflection and wonder about the lives of the ordinary people about you. "This podcast has taught me that everyone has a secret," says Ben Hamm. "Whether it's funny, heartbreaking, or shameful each of us carries at least one story of extreme personal consequence or of great social relevance."
The Secret Room is a platform for people to reveal their innermost secrets without revealing their identity. It's an independent podcast with a dedicated following that clamors for more and more stories. Join us now. Subscribe to the Secret Room, a podcast about the stories no one ever tells.