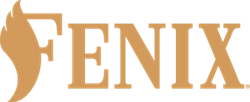 MINNETONKA, Minn. (PRWEB) October 25, 2018
The Sierra Company, which represents four of the most innovative and trusted problem solvers in the industrial coatings and decorative concrete industries, announced today that the company is rebranding as Fenix Group.
Ray Torres, CEO of Fenix Group, said Fenix Group is committed to growth and innovation focused on elevating what's possible in the industry. "As Fenix Group, we will continue to deliver the excellent experience, superior technical expertise, and industry-leading innovation The Sierra Company customers have come to expect while giving our subsidiary companies a better position in the marketplace and enabling each to deliver a higher level of service to a larger market."
"Fenix" is a phonetic and Old French spelling of Phoenix, a mythical bird that reaches a pinnacle in life, and is reborn, more powerful, and better able to face new challenges to achieve greater heights of success. Like the Phoenix, the four powerhouse brands represented by Fenix Group — Sierra, SureCrete, TK Products, and Burke — will continue to operate independently while working cooperatively to break through previous boundaries and achieve higher objectives.
Sierra formulates innovative coatings that solve complex application challenges, pioneering leading-edge technology for industrial coatings and OEM's. SureCrete, the inventor of Eco-Stain and other trendsetting products, continues to raise the bar and redefine what's possible in the decorative and specialty concrete market segment. TK Products specializes in concrete surface treatments for commercial and residential applications designed to excel in the harshest conditions in North America. Burke develops earth-friendly high-performance coatings, including globally-recognized Silver Bullet AM, for the most demanding environments.
"Fenix Group is extremely proud of our stellar family of brands. Each brings with it a signature legacy and a proven history of meeting specific needs for their customers in the specialty performance coatings and concrete solutions industries. These Fenix brand properties have set the bar for quality, durability, innovation, and creativity in their market segments for decades. Now, united by Fenix Group, these brands offer a much wider range of options to meet the needs of our diverse and growing customer base," Torres said.