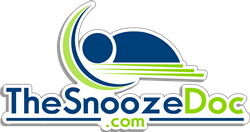 SAN CLEMENTE, Calif. (PRWEB) November 12, 2019
The Snooze Doc offers the best solution for those who are suffering from sleep apnea. The company understands that snoring or difficulty sleeping is a common issue during nighttime. Individuals who snore are unaware of their habit and can result in an interruption in the sleep of their loved ones. With this, the team at Snooze Doc has decided to offer a dental solution for this medical problem.
The Snooze Doc provides new patients who experience sleep apnea with a more innovative solution. They will treat sleep apnea with a mouthguard and receive free bleaching trays or an Oral B mechanical toothbrush. People who have trouble sleeping or snoring at night because of sleep apnea will have the chance to improve their condition.
The team at The Snooze Doc offers the best sleep apnea mouth guard, which helps people to stop snoring while they are asleep. With the help of this innovative technology, individuals who snore will not cause sleep interruption anymore to their loved ones. So, patients with sleep apnea and their colleagues can enjoy a peaceful sleep at night.
Aside from treating sleep apnea, the mouthguard can also help to reduce the symptoms of bruxism (clenching/grinding teeth), restless sleep, falling asleep at daytime, morning headaches, depression, stroke as well as other health condition.
The mouth guard for treating sleep apnea is safe and comfortable to use. The company always makes sure that their patients can receive the best results from their products and services. Patients can set an appointment at a day and time that is convenient for them.
The Snooze Doc ensures that patients are comfortable when working with them. They treat every client with respect and professionalism because they don't want to lose the trust that they receive from them. Their services are made to improve the health and comfort of everyone.
About Snooze Doc:
The Snooze Doc is a company that offers the best oral appliance for sleep apnea. Their products are specially designed to help people enjoy a peaceful and restful sleep. They make sure that their oral appliance therapy for sleep apnea is effective and reliable.
They adhere to the highest standards of FDA because they are concerned about the health and safety of their customers. Their team is also dedicated enough to accommodate the needs of their patients. With their hard work, they successfully earned the trust of their clients. Their specialists are insured and licensed so customers will not suffer from fraud, scam and other forgeries.
For more details about Snooze Doc and their services, visit their site at https://www.thesnoozedoc.com/ or contact them at 949-207-3317. They can also be emailed at info@thesnoozedoc.com.