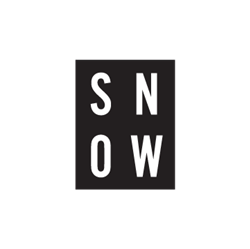 The result is an elevated digital presence for brands that uses powerful storytelling to create a deeper relationship with customers.
PRINCETON, N.J. (PRWEB) April 05, 2021
The Snow Agency is proud to announce the official launch of its creative production studio, Kindred Studios. The studio specializes in video production for branding and direct response deliverables including ecommerce product photography, social media and online community management, and website UX/UI design and development. Powered by both creative and marketing expertise, Kindred Studios and The Snow Agency emphasize producing stunning content that elevates a brand's visual branding but is also optimized for explosive digital marketing campaigns.
Located on the border of Princeton and Trenton, Kindred Studios creates scroll-stopping content in a 10,000 sq. ft. studio space complete with state-of-the-art photography and video equipment. It boasts a full team of Creative Strategists, Production Managers, Photographers, Videographers, Producers, UX/UI Designers, Copywriters, and Social Media Strategists. Typical projects Kindred Studios produces include ecommerce product photography, videography, paid social media ad content, model casting, direct response videos, commercial video production, website launch/redesigns, social media strategy, community management, branding, content marketing, and more.
The studio also offers an innovative approach to enable rampant creative testing, a new emerging digital marketing necessity, at no upfront cost with its creative leasing program. Using this approach, brands that are scaling find winning creatives faster with smarter A/B testing and creative iterations, enabling them to scale their brands faster and more profitably.
"People want to see brands demonstrate an understanding of their problems," said Daniel Snow, CEO and Co-Founder of The Snow Agency. "You do that with engaging content highlighting how a brand's products solve potential consumers' problems. Kindred Studios' creative approach delivers content that is both compelling and tailored to a client's audience."
"Too often we found ourselves working with one-size-fits-all creative studios that lacked transparency, a personal touch, or the ability to produce ad creatives that convert. Communication is one of our top values at The Snow Agency, and Kindred Studios' white-glove, bold creative approach focused on optimal ad performance will make us a reliable partner for ecommerce brands of all sizes and needs," said COO and Co-Founder Dr. Jonathan Snow, D.M.D.
With its location directly in between New York City and Philadelphia, Kindred Studios can partner with brands and agencies of all sizes, cast from a diverse pool of models/actors, and hire talent from both metropolitan areas.
The studio is led by SVP, Executive Creative Director, Angel Obregon, who brings over 15 years of experience as a Creative Director having previously worked with brands like Audible, Amazon, GE Healthcare, and most recently other ecommerce agencies.
"What drew me to Daniel and Jonathan is their understanding of content's value to brands and with their expertise in digital marketing and paid social, they were the perfect partners to be able to collaborate, iterate and optimize our creative output. Couple that with our ability to serve all types of businesses with our creative direction and execution on all types of product photography and video for ecommerce purposes, and we've created a studio with tremendous potential for explosive growth." said Angel Obregon.
Kindred Studios offers a highly productive workflow that is specifically designed to identify exactly what brands need and provide a clear vision of the final deliverables. Any images and videos that they create can be resized or optimized for any digital medium. The result is an elevated digital presence for brands that uses powerful storytelling to create a deeper relationship with customers.
The Snow Agency is a performance digital marketing and creative agency whose customized brand strategies and content production maximize the impact of direct response ads and creatives on Facebook/Instagram, Google/YouTube, Snapchat, TikTok, and Email/SMS. To date, they've generated over $250 million in sales for its clients. The agency was founded by Daniel and Jonathan Snow after they spent nearly a decade discovering, testing, and scaling their revolutionary marketing strategies. Today, The Snow Agency employs over 90 team members who combine Daniel and Jonathan's nuanced understanding of business needs with customizable digital growth strategies, providing full-service digital marketing to brands seeking transformative results.
For more information visit kindredcreativestudios.com and thesnowagency.com. For studio inquiries, contact at the studio at 609-222-4078. For media requests, email PR@TheSnowAgency.com.