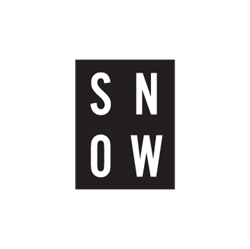 "The Snow Agency and CE are truly the "dream team" of innovation in the digital and influencer space. While many agencies love to espouse their one expertise, our partnership has a suit case full of experience and innovation not found in the market today. We're crushing it! - CEO Evan Morgenstein
NEW YORK (PRWEB) July 17, 2019
The Snow Agency recognized as one of the fastest growing digital agencies in America is headed by brothers Daniel and Jon Snow. The Snow Agency is not just experts in placing advertising dollars and getting significant ROI, they are experts in product development, celebrity and influencer marketing, ecommerce, web design/development and working with clients on creating world class strategies .
Facebook's exclusive logo will only be provided to those Companies that have shown a high level of success in creating campaigns that produce significant results. The Snow Agency has created an unparalleled relationship with its clients as the Snow Brothers own several significant brands that they created, manufactured, developed the digital strategy and create millions of dollars in sales. This really is unheard of says CEO Daniel Snow, "While we respect a lot of companies out in the market-place so few actually learn this business by starting brands and creating products from scratch. Jon and I have taken millions of dollars of our own money to learn what others can just preach. Our clients swear by our experience."
Being a Facebook Preferred Partner is quite an accolade, but The Snow Agency doesn't stop there. Their philosophy is to overwhelm the market with smart, well thought out campaigns that include digital ad with massive ROI, in fact a recent campaign achieved 7 to 1 ration on its media spend. Through The Snow Agency's partnership with CelebExperts, this dynamic duo is bringing some of the most successful influencer and celebrity campaigns to market says CelebExperts CEO Evan Morgenstein, "The Snow Agency and CelebExperts is truly the "Dream team" of innovation in the digital and influencer space. While so many agencies love to espouse their one expertise, our partnership has a suit case full of experience and innovation not found in the market today. We are crushing the competition. And they know it!"
The Snow Agency is currently offering free 30 minute consultations to discuss how your company can ramp up for 4th Quarter before it is too late. Contact us immediately to schedule an appointment.
About The Snow Agency:
The Snow Agency is not just an "agency." We are your marketing partners, and treat your business with the same care, attention, and excitement we treat our own brands. We partner with brands large and small in order to ascend them to new heights via best in class digital consulting and ad buying. To learn more about The Snow Agency and the services that they offer, please visit https://www.thesnowagency.com.
About CelebExperts:
CelebExperts is a leading consulting firm dedicated to demystifying the celebrity acquisition process and finding creative solutions to effectively market your brand leveraging the power of a celebrity. For more information on how your brand could utilize celebrity talent as a spokesperson for upcoming marketing campaigns, please contact our team at consulting(at)celebexperts.com or give us a call at (919) 332-0584.
Contact information: christina@thesnowagency.com or evan@thesnowagency.com