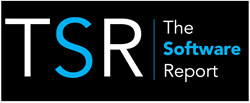 NEW YORK (PRWEB) August 26, 2020
The Software Report is pleased to announce the Top 50 SaaS CEOs of 2020. These exceptional CEOs were selected based on nomination submissions from colleagues, peers and other software industry participants. Nominees were reviewed across a number of key areas including company performance, workplace culture, product strength and strategic decision-making, among other areas. They were most closely evaluated based on qualitative and substantive commentary provided in the nomination submissions.
As in years past, the awardees this year represent highly regarded CEOs whose colleagues both internal and external to their company praise their effective leadership style. And in many cases, we were impressed with the outpouring of support, respect and admiration from their employees. It has become clear that to build a high performing organization supported by a constructive and enduring culture, the CEO needs to posess a unique set of rare skills.
Topping this year's list are Max Chuard (Temenos), Martin Mucci (Paychex), Reggie Aggarwal (Cvent), Nick Mehta (Gainsight), Adam Miller (Cornerstone), Hardeep Gulati (PowerSchool), Prakash Panjwani (Watchguard Technologies), Sanjay Shah (Vistex), Brad Brooks (OneLogin), Fred Voccola (Kaseya) and Sanjit Biswas (Samsara).
Other awardees for 2020 include Jaswinder Chadha (Axtria), Katherine Kostereva (Creatio), Jean-Luc Robert (Kyriba), Chris Cabrera (Xactly), Neil Barua (ServiceMax), Mike Gianoni (Blackbaud), Bill Carter (ALM), Kerry Bailey (eSentire), George Gallegos (Jitterbit), Sharat Sharan (ON24), Joe Payne (Code42), Ross Wainwright (Vision Critical), Kevin Weiss (Spireon), Kiwi Camara (DISCO), Mikita Mikado (PandaDoc), David Politis (BetterCloud), Jeffrey Tiong (PatSnap), Aman Brar (Jobvite), Brett Caine (Airship), Bob Youakim (Passport), David Giannetto (WorkWave), Frost Prioleau (Simpli.fi), RJ Pittman (Matterport), Matt Scheuing (Changepoint), Roopesh Nair (Symphony Talent), Rick Carlson (SharpSpring), Aytekin Tank (JotForm), Michael DeSimone (ShopKeep), Ken Lynch (Reciprocity), Ryan Corey (Cybrary), Alfonso de la Nuez (UserZoom), Gerg Mercer (Jungle Scout), Diaz Nesamoney (Jivox), Brendan Noud (LearnUpon), Natalia Panowicz (Codility), Eran Ben-Shushan (Bizzabo), Billy Bosworth (Dremio), Mark Nagelvoort (PCMI), Eyal Feldman (Stampli), Dave Carruthers (Voxpopme), Wendy Rogers (eSUB Construction), Sumit Aneja (Voxco), and Sunil Patro (SignEasy).
We congratulate each of this year's awardees. https://www.thesoftwarereport.com/
About The Software Report
The Software Report is a comprehensive source for market research and insights, business news, investment activity and corporate actions related to the software sector. Based in New York City, the firm is run by a seasoned team of editors, writers and media professionals highly knowledgeable on software and the various companies, executives and investors that make up the sector. http://www.thesoftwarereport.com