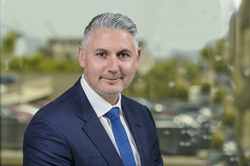 LOS ANGELES (PRWEB) July 22, 2019
Going solar presents significant environmental and financial benefits. And one of the most attractive financial benefits solar customers have enjoyed for years is the solar investment tax credit (ITC).
The ITC, put into effect in 2006, enacted a 30 percent tax credit for residential and commercial solar energy systems as an incentive to increase solar installations. Since 2015, solar installations have doubled to more than 2 million installations in all 50 states.
According to an article by Conor Ryan published on PVTech, "Since its initial passage, the ITC has generated more than 200,000 American jobs, added US$140 billion in private sector investment, and grown solar deployment by 10,000%. Since 2015, PV installations in the US have doubled, with more than 2,000,000 installations located across the country."
Nicki Zvik, Founder of Green Solar Technologies comments, "The solar investment tax credit has played an integral role in helping the solar industry grow. The ITC saves customers thousands on their systems, which makes the idea of installing solar that much more attractive. Speaking for GST's clientele, we've noticed that when our potential customers realize that they will essentially pay almost a third less for their overall system, they're far more inclined to make the switch to solar."
Despite its tremendous success, in compliance with the original terms of the ITC this year is the last year the ITC will offer a 30 percent tax credit before leveling off at 10 percent by 2022. But the solar industry is fighting back. Recently nearly 1000 companies in the solar industry, led by the Solar Energy Industries Association (SEIA), have signed a letter to Congress supporting an extension of the ITC.
The ITC has been universally accepted and praised by the solar industry. And because the ITC is so successful, the letter to Congress has been signed by companies in every state regardless of each state's political affiliation. Red, blue or purple, every state seems to agree that the ITC is a win for all, including solar customers, installers, sellers and manufacturers.
"The American solar industry is flourishing like never before, largely due to the affordability of systems," says Zvik. "We've reached a point where solar isn't just a luxury for the wealthy but an affordable option for the average consumer. It would be a shame to see the progress that we've made over the years come to a halt, or worse, be reversed, due to the ITC's demise. We've worked too hard to get to this point, and if we want to continue down the path to using 100 percent renewable energy, the ITC needs to remain until the cost of solar closes the 30 percent gap in customer investments."
Nicki Zvik is the founder of Green Solar Technologies and Spectrum Properties LLC.