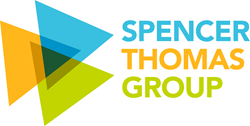 "STG is one of the most well-respected HCM and Payroll advisory firms in the US and around the world,"
PORTSMOUTH, N.H. (PRWEB) September 17, 2020
The Spencer Thomas Group, LLC "STG", a globally recognized leader in Human Capital Management (HCM), announced today that Raffaele Menale has been promoted to Vice President, HR & Payroll Solutions and will work directly with clients and solution partners to support services in the EMEA and APAC regions. Raffaele will report to Chris Klein, Senior Vice President, HR & Payroll Solutions, Worldwide.
Raffaele brings 20+ years of HCM and Human Resources Service Management (HRSM) experience to his role with Spencer Thomas. He joined the firm in 2019 as an HCM project strategist where he performed various roles in global HCM engagements for Fortune 500 clients.
"Raffaele is a proven HCM industry leader," said Chris. "His appointment is part of the firm's long-term strategic plan and will allow STG to respond to increase client demand for expertise in the region. We are excited to have a leader of Raffaele's caliber elevated to this position."
"STG is one of the most well-respected HCM and Payroll advisory firms in the US and around the world," said Raffaele. "Their customer-centric focus and approach to managing technical, functional, and global business solutions along with my personal experience and STG's reputation in the industry captured my attention and motivated me to join the firm."
About: The Spencer Thomas Group
For over 20-years,The Spencer Thomas Group has delivered comprehensive Human Capital Management consulting services worldwide. Our global network of STG-Sourced Subject Matter Experts, member firms and related entities have served clients in over 90 countries on six continents. STG's RightFIT™ human-centric methodology is uniquely poised to assist companies no matter where they are on their HCM journey.