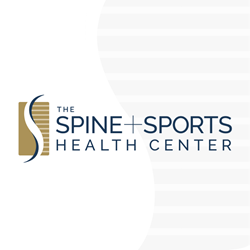 HOBOKEN, N.J. (PRWEB) April 09, 2019
The Spine & Sports Health Center, a medical practice specializing in the non-surgical treatment of spine and joint pain, is proud to announce that Christina M. Ramirez, licensed massage therapist and Board of Massage Bodywork Therapy member, has joined the practice, offering the benefits of massage therapy to the Hoboken community.
Ramirez has been a licensed massage therapist for more than six years in a variety of spa settings since graduating from Anthem Institute of Massage Therapy. She then pursued the medical spectrum of the massage world, studying under physicians, physical therapists and chiropractors to gain a more holistic understanding of the human body.
Her passion for massage is about more than just the physical service as she believes the spiritual journey is equally as important. Ramirez is eager to bring her expertise and perspective to patients of The Spine & Sports Health Center. "Positive energy is the food of the soul," Ramirez said. "This mentality leads my approach with each and every one of my patients and I'm excited to use massage therapy to improve the lives of the people in my community."
The Spine & Sports Health Center's team of board-certified medical doctors provide individualized treatment plans for patients of all shapes and sizes, from young children all the way to professional athletes. Through the use of interventional pain management, sports medicine, physical therapy and rehabilitation and chiropractic, they are able to provide targeted relief for patients experiencing pain due to neck and back conditions or injuries, sciatica, sports injuries, headaches, nerve damage, herniated or bulging discs and much more.
"We're so happy to add massage therapy for our patients, as we strive to provide comprehensive pain relief options for all of our patients throughout Hudson County," said Medical Director, Alex Visco, MD.
Ramirez will be accepting patients at The Spine & Sports Health Center's Hoboken office located in The Monroe Center at 720 Monroe Street, on the west side of Hoboken, in Suite C208, Monday and Wednesday from 11:00am-9:00pm, Tuesday and Thursday from 2:00pm-9:00pm, and Saturdays from 10:00am-2:00pm.
To schedule an appointment, please call The Spine & Sports Health Center at (201) 533-9200 or visit http://www.spinesportshc.com.
All new massage patients will enjoy 50 percent off their first visit. Restrictions apply - please call for details.