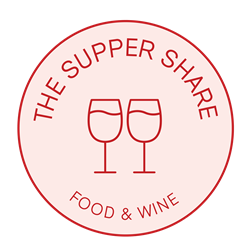 SAN FRANCISCO (PRWEB) November 18, 2020
The Supper Share — (https://www.thesuppershare.com/) a concierge service that connects wine-loving consumers to Sommeliers for personalized, professionally guided tastings — announces new themed tastings in partnership with Gary's Wine & Marketplace (https://garyswine.com/). The new tastings include: 'Wine 101', 'Red Blends', 'Old v New World Chardonnay and Pinot Noir' and more. See all tastings listed on the Garyswine.com website here. Additional themed tastings will be announced on the Gary's Wine and The Supper Share websites in weeks to come.
"I conceived of The Supper Share as a way to help Sommeliers get gigs after Covid broke, and as a way to provide wine lovers confined to their homes with a personalized guided wine tasting experience," explained Juliana Colangelo, vice president of Colangelo & Partners (http://www.colangelopr.com) and founder of The Supper Share. "The concept caught on. We're now doing corporate events, virtual parties and all kinds of tastings. Our Sommelier friends are getting gigs and our clients are selling more wine. And Gary's is the perfect partner because of their great selection and superior service." All proceeds from The Supper Share tastings are passed through to the Sommelier; The Supper Share takes zero compensation.
"We love The Supper Share concept and we're happy to work with Juliana and her team," said Gary Fisch of Gary's Wine & Marketplace. "Colangelo & Partners has the highest quality, most varied portfolio of clients in the wine agency business, making it easy for us to develop interesting themes with great wines."
About Gary's Wine & Marketplace
Gary's Wine & Marketplace (https://garyswine.com/) began as a small wine shop in Madison, New Jersey in 1987 and has grown to be one of the largest fine wine businesses in the New York metropolitan area, with four stores in Northern New Jersey and a fifth store in Napa Valley, California. Gary's team of wine experts makes it the preferred white glove partner for major corporations for customizable events, including virtual tastings, and corporate gifting. Commitment to friendly, attentive service by its expert wine team and a myriad of wine and food events for the public sets Gary's apart from other wine stores.
About The Supper Share
The Supper Share is a concierge service that connects Sommeliers with wine loving consumers for personalized virtual wine tasting experiences. The Supper Share was conceived by Juliana Colangelo just after the Covid-19 lockdown started as a means to support the Sommelier community and connect wine drinkers virtually with the vast and wonderful world of wine.
About Colangelo & Partners
Colangelo & Partners (http://www.colangelopr.com) specializes in premium food, wine and spirits, and has long established relationships with the key press that drive these business categories and help determine the industry leaders. Agency principals have years of experience in retail and distribution as well as communications, a rare combination that gives Colangelo & Partners invaluable insights into consumer purchasing behavior. The agency focuses on 'closing the loop' between creative communications programs, distribution, promotion, publicity and the consumer in order to maximize the efficiency of its communications programs and deliver measurable results. Founded in 2006, the current Colangelo & Partners wine client list includes global institutional marketers as leading wine and spirits companies, domestic and international.