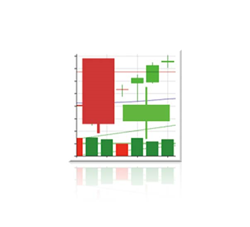 SAN FRANCISCO (PRWEB) August 30, 2018
Autodidactic I (autodidactic.ai) and its investment management subsidiary have recently begun offering the interests of their funds under Rule 506(c) of Regulation D, allowing them to finally acknowledge existence of one of their more secretive and ambitious projects over the last few years.
That project is The Tech Trader Fund, a fully autonomous hedge fund where investments are managed entirely by machine. The technology behind it is Tech Trader (techtrader.ai), a system which has been trading live for over 5 years with no human intervention. The fund itself is now nearing its third year. The team believes it is one of the first to truly trade for years on end in this fashion. There are no tweaks, no updates, no human input. It is fully automated trading in the truest sense, unlike many "automated" or "AI" systems which may have a hundred scientists providing the actual intelligence behind the curtain.
Tech Trader itself was created in 2012 by a sole individual under the online gaming moniker pftq at the age of 21. The fund was later established in late 2015 by the investment management subsidiary of Autodidactic I. The subsidiary has since also become involved in crypto investments and has been exploring the tokenization of its funds on blockchain. The parent organization meanwhile is actively pursuing various projects ranging from general AI and VR to film, music, and games. It recently brought on Waterflame and Denny Schneidemesser and continues to seek new members with similar talent and ambition.
To learn more about the funds, visit autodidactic.ai/?funds
To learn more about Autodidactic I, visit autodidactic.ai
To learn more about Tech Trader itself, visit techtrader.ai
Autodidactic I (autodidactic.ai) is an umbrella group consisting of Autodidactic I LLC and subsidiaries/affiliates sharing the Autodidactic name. Tech Trader (techtrader.ai) is created by pftq and owned by Tech Trader LLC. Autodidactic Funds LLC is a licensed user of Tech Trader and the investment management subsidiary of Autodidactic I. The Tech Trader Fund refers to master and feeder funds of similar names. No information above constitutes an offering, solicitation, or investment advice. An offering is only made by private placement memorandum to accredited investors.