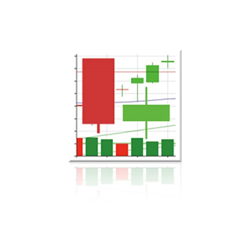 ...the team seeks to move on to developing fully autonomous AI outside of finance...
SAN FRANCISCO (PRWEB) December 03, 2020
Autodidactic Studios (autodidactic.ai) celebrates a fifth year milestone for The Tech Trader Fund, a fully autonomous hedge fund where investments are managed entirely by machine. The technology behind it is Tech Trader (techtrader.ai), a system which has been trading live for over 7 years with no human intervention. The fund itself is now finishing its fifth year and is up over 25% year-to-date. As of the end of 2020, the fund is up 40%. The team believes it is one of the first and few to truly trade for years on end in this fashion. There are no tweaks, no updates, no human input. It is fully automated trading in the truest sense, unlike many quant or AI funds which may claim to be machine-driven but have a hundred scientists providing the actual intelligence behind the curtain.
This year in particular has been a strong highlight of this difference against the backdrop of COVID-19, the economic recession, and constant market volatility. Quant funds on the whole have greatly struggled this year. News outlets such as Bloomberg noted that many scrambled to manually update their models for COVID-19 after March only to miss out on the rally that followed (i). The momentum factor crash after the election also further decimated many quant strategies and was described as something that "statistically could never happen" (ii), but for Tech Trader, November has instead been one of the best months since inception, as the system went from spending most the year 50% in cash to fully invested long right before the election with very specific industry bets. This was all decided entirely by Tech Trader itself with no human involvement and is the same Tech Trader that has been running for years on end. It was also publicly documented on social media channels like Twitter, on which Tech Trader automatically posts as well.
One of the frustrations for the team has been the frequent industry use of "AI" or "autonomous trading" as mere marketing terms for what are otherwise quant or stat-arb strategies requiring manual adjustment. A common misconception of Tech Trader is that it trades on a very short-term basis and has hundreds of positions at any given time, when in actuality it trades only a few times a week, often holds for months at a time, and usually only has a handful of positions. In some ways Tech Trader is closer on the spectrum to fundamental investing than technical trading or market timing, especially as its trades often finish with company-specific news to the stock. This is of course not even getting to the fact that Tech Trader is not manually adjusted or updated to adapt to markets. As the team seeks to move on to developing fully autonomous AI outside of finance using a similar non-statistical approach, the hope is that a year like 2020 helps better define the difference between the two.
Tech Trader itself was created in 2012 by a sole individual under the online gaming moniker pftq at age 21. The fund was later established in late 2015 by the investment management subsidiary of Autodidactic Studios Autodidactic Studios was founded to pursue a range of activities from general AI and VR to film, music, and games, with the humans being free to create for creation's sake thanks to the revenue stream being fully automated. It recently brought on Waterflame and Denny Schneidemesser and continues to seek new members with similar talent and ambition.
To learn more about the fund, visit autodidactic.ai/?funds
To learn more about Autodidactic Studios, visit autodidactic.ai
To learn more about Tech Trader itself, visit techtrader.ai
Autodidactic Studios (autodidactic.ai) is an umbrella group consisting of Autodidactic Studios LLC and subsidiaries/affiliates sharing the Autodidactic name. Tech Trader (techtrader.ai) is created by pftq and owned by Tech Trader LLC. Autodidactic Funds LLC is a licensed user of Tech Trader and the investment management subsidiary of Autodidactic Studios. The Tech Trader Fund refers to a master fund and its feeder of similar names. No information above constitutes an offering, solicitation, or investment advice. An offering is only made by private placement memorandum to accredited investors. Any figures or returns mentioned in this article are only unaudited estimates at the time of writing with no guarantee or representation for accuracy. The description herein of the investment approach and characteristics of strategies, investments and exposures are based on current expectations and could change at any time, and should not be considered definitive or a guarantee that the approaches, strategies, investment portfolio or exposures will, in fact, possess these characteristics. All performance results herein are net of all standard fees calculated at the highest rate charged, expenses and estimated performance allocation. Fund returns are inclusive of the reinvestment of dividends and other earnings. The returns do not give effect to high water marks, if any. Performance of individual investors may vary based upon differing management fee and performance allocation arrangements, and the timing of contributions and withdrawals. Performance results herein are unaudited. The information provided is historical and is not a guide to future performance.
(i) https://www.bloomberg.com/news/articles/2020-11-17/renaissance-two-sigma-see-losses-as-quant-giants-navigate-chaos
(ii) https://www.bloombergquint.com/markets/quant-shock-that-never-could-happen-hits-wall-street-models