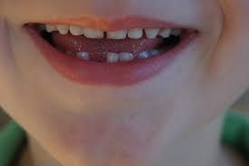 LOS ANGELES (PRWEB) March 12, 2019
A February 25th article from USA Today reports that the national average the tooth fairy is paying has gone down. While this might be alarming news for money-minded tots the world over, the priority for thrifty and responsible parents is to ensure their children see the dentist from their first year of life and onward, says Dr. Farzad Feiz of Calabasas Dental Group and California Dental Care.
While kids might be gifted with a few dollars in exchange for a moribund baby tooth, it's clear that the real money is in saving on the repairs that unhealthy dental practices can necessitate, says Dr. Feiz. While families on a budget might be tempted to skip dental appointments, perhaps incorrectly theorizing that children's teeth are not important, given that they will eventually be replaced by adult teeth, the fact of the matter is that regular dental appointments for kids are not optional. The Los Angeles area dentist notes that children can develop serious dental problems that can be painful and costly to fix if they are not caught early by a good general dentist. Dr. Feiz adds that the impact of daily brushing and flossing can have on the longevity of teeth cannot be underestimated. As the founder of two dental offices in the Los Angeles area, Calabasas Dental Group and California Dental Care, the doctor is highly experienced in the problems that poor dental hygiene can create. Both of his offices offer routine dental work such as cleanings and cavity fillings, as well as more involved services when needed.
The doctor points out that for people of all ages, avoiding sugar-filled foods and drinks is an obvious risk reducer. Tasty, but damaging junk foods can deteriorate enamel and cause cavities as well as have a negative effect on gum health - a more serious matter than most people realize. For grownups with poor adults-only habits, Dr. Feiz also notes that tobacco can also be very detrimental to dental hygiene, as it can have irreversible effects on tooth and gum health. With almost three decades of experience in the field, Dr. Farzad says that he works hard to be one of the best dentists in the Los Angeles area. He adds that his work has garnered a loyal following from happy clients who often refer their friends and family to his offices in both West Los Angeles and the Western San Fernando Valley.
For Angelinos who want to learn more about Dr. Feiz, please visit http://www.feizdental.com or call either of his convenient locations. Call (310) 955-4008 for California Dental Care in West Los Angeles or (818) 660-0731 for Calabasas Dental Group in the Western San Fernando Valley.