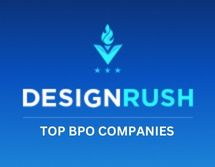 MIAMI (PRWEB) December 23, 2022
According to Deloitte, spending on business process outsourcing (BPO) is expected to reach $212 billion in 2023, a 19% increase from 2019. The top drivers for this growth are focusing on core business functions (65%) and cost reduction (63%).
DesignRush, a B2B marketplace connecting businesses with agencies, identified the best BPO companies that allow businesses to focus on their core competencies and achieve cost savings.
The top BPO companies in December are:
1. Brandt Business Services - brandtbiz.com
Expertise: Customer Experience Solutions, CX Transformation, Talent & HR Services and more
2. Phil Labor - phillabor.com
Expertise: IT Support, Business Support, Contact Center and more
3. YourDailyTask - yourdailytask.com
Expertise: Administrative Virtual Assistants, Email & Chat Virtual Assistants, Bookkeeping Virtual Assistants and more
4. Biz Latin Hub - bizlatinhub.com
Expertise: PEO & Hiring, Accounting & Taxation, Legal Services and more
5. Indicom Document Care - indicom.it
Expertise: Administrative Back Office, Contact Center, Data Entry and more
6. Premier BPO - premierbpo.com
Expertise: Tech Support, Back Office Processing, Contact Center and more
7. Hitech BPO - hitechbpo.com
Expertise: B2B Data Solutions, Data Processing, Business Intelligence and more
8. Alcor - alcor-bpo.com
Expertise: IT Recruitment, Recruitment Process Outsourcing, Payroll and more
9. Max BPO - maxbpooutsourcing.com
Expertise: Finance & Accounting, Data Management, Debt Collection and more
10. Ascent BPO - ascentbpo.com
Expertise: Revenue Cycle Management, Medical Billing & Coding, Data Entry and more
11. Golden Gate BPO Solutions - goldengatebpo.com
Expertise: Recruitment Support, Back Office Support, Call Center and more
12. Digital Minds BPO - digitalmindsbpo.com
Expertise: Content Moderation, Financial Services, Back Office Support and more
13. Taskforce - taskforcebpo.com
Expertise: Accounting, Logistics Management, Insurance Services and more
14. Covenir - covenirbpo.com
Expertise: Customer Support, Underwriting Support, Back Office Support and more
15. Leverage BPO - leveragebpo.com
Expertise: Virtual Assistants, Bookkeeping & Accounting, Contact Center and more
Brands can explore the top BPO companies by location, size, average hourly rate, and portfolio on DesignRush.
About DesignRush:
DesignRush.com is a B2B marketplace connecting businesses with agencies through expert reviews and agency ranking lists, awards, knowledge resources, and personalized agency recommendations for vetted projects.