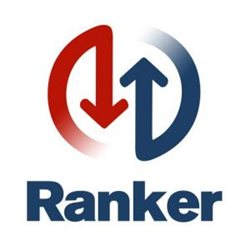 At the very core, Ranker has the unique ability to reach audiences from almost every genre with millions of fans voting an average of 11 times per list. - David Yon, GM of Ranker Insights
LOS ANGELES (PRWEB) December 29, 2020
Ranker, known as the world's leading publisher for fan-powered rankings on just about everything with over one billion votes, is announcing its top niche TV shows for 2020. The voting by TV fans everywhere provides deep, entertaining dives and niche perspectives into the many different genres of popular culture and beyond.
While major titles like Netflix's The Crown, HBO Max's Westworld, Amazon Video's The Boys, and others dominate the attention of streamers, there is still a large market for an audience filled with science fiction lovers, animated TV and comic book fanatics, reality TV junkies, and those who simply want to be scared out of their recliners. Whichever genre you prefer, Ranker harnesses the wisdom of the crowd and the opinions of millions of super fans to be far more relevant and predictive than the opinion of one blogger or critic.
"At the very core, Ranker has the unique ability to reach audiences from almost every genre with millions of fans voting an average of 11 times per list," said David Yon, General Manager of Ranker Insights. "Year after year, we take pleasure in offering deep, entertaining dives into niche perspectives and the many different nuances that weave through popular culture."
Here's what Ranker voters had to say:
Note: These are the rankings at the time of this release and are subject to change with continued voting.
2019's selection of top science fiction series like Disney+'s The Mandalorian and Netflix's The Umbrella Academy set new standards of innovation and awe leaving the best new sci-fi shows of 2020 a lot to live up to.

With the new decade of 2020 we're well beyond the concept that cartoons are just "for kids." There were dozens of new and returning animated series in 2020 that fell into every genre, offering animation for all.
The reality competition show seemed to be king in 2020. Most of which were shows such as old favorites The Masked Singer, RuPaul's Drag Race, Hell's Kitchen, and more. Our data indicates that The Great British Baking Show could be a top contender in 2021.
What makes a horror show creepy has a lot to do with the level of suspense and outright shock that unfolds. These are the creepiest TV series in 2020, which were either new or continuing from a previous season.
This is just a sample size of the data-driven recommendations based on voting from over 35 million unique visitors per month on Ranker. From mainstream TV, to the incredible niche, Ranker keeps a finger on the pulse of millions of high-intent TV fans voting on lists featuring 13,000 TV shows - further proving Ranker's continued dedication to exciting original content, curated by the public.
To find out more on all things 2020, please visit Ranker's 2020 channel.
About Ranker
Ranker, attracting more than 35 million monthly unique visitors worldwide, is the leader in fan-powered rankings on just about everything. Whatever the topic - TV, movies, video games, sports, brands, food, lifestyle - Ranker puts the vote into the hands of millions rather than a few critics to answer the questions we are most passionate about. Over 1 billion votes now power Ranker Insights, a treasure trove of psychographic correlation data that delivers personalized consumer recommendations ("if you like X, you'll also like Y, Z"), and also audience insights to marketers, studios, and platforms seeking a deeper understanding of consumer tastes and preferences. Launched in 2020 and powered by Ranker Insights, Watchworthy is the only statistically relevant, crowd-sourced TV recommendation app available to consumers. Ranker is listed on 2020's Inc 5000 and Inc. 5000: California Series, Deloitte's 2019 Technology Fast 500 featuring the fastest growing companies in North America and Built In LA's Top 50 Mid-Sized Companies To Work For in 2020. Headquartered in Los Angeles with an office in NYC, Ranker has over 100 employees.