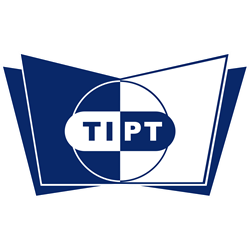 TORONTO (PRWEB) November 24, 2020
The Toronto Institute of Pharmaceutical Technology has launched a unique online-offline combination for delivering its pharmaceutical industry diploma programs.
TIPT, established in 1992, has long been North America's leading institute for pharmaceutical education and training and the first institute of its kind in Canada. After nearly 30 years of excellence in the field, the COVID-19 pandemic required TIPT to briefly move to virtual class delivery. This posed a unique challenge for the school, known across Canada and globally for its exclusive programs where students learn in a hands-on capacity within TIPT's state-of-the-art GMP compliant and Health Canada-licensed laboratories. "We knew that students had to get back into the classroom, if at least only for the practical part of our programs' curricula," says Dr. Alexander MacGregor, Dean and President of TIPT. "We began to formulate a hybrid system that would allow for student safety as well as addressing the need for practical training. As soon as we received the go-ahead from the Ministry of Education, we put our plan into place."
That plan is a hybrid online-offline curriculum for Pharmaceutical Diploma Programs that integrates virtual learning, online technology, and government approved hands-on, in-class learning. TIPT's new model for students entering programs from January 2021 and beyond allows them to complete their theory curriculum from home using live video classes. The unique element comes through their practical curriculum, which is completed partly online by experiencing 360o virtual tours of the high-tech pharmaceutical machinery and is complimented by staggered small class cohorts completing their practical work on-campus.
Beyond that, the school has embraced the 'technology' part of its name by engaging in the development and implementation of a virtual reality component in online learning. With virtual reality, students will be able to don VR glasses and experience the handling of pharmaceutical equipment and machinery just as they would on-campus. "It was imperative that we find a solution to support our students with the same world-class experience they receive in our labs, even if they are studying remotely for the time being," says MacGregor. "When we started exploring VR, we realized we could provide a simulation of our equipment to students as a preparatory measure, and help minimize the knowledge gap for when they are able to attend classes on-site."
The Institute is working to develop a virtual reality solution to implement by spring 2021 as an addition to their already unique online-offline learning platform.