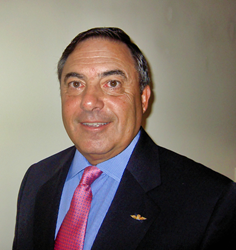 We wanted to create a comprehensive game plan that travelers could reference if their travels are disrupted by flight delays or cancellations
NEW YORK (PRWEB) November 08, 2018
You're all set! The boss gave you the time off. You have your airline ticket. You booked a suite at your favorite hotel or resort and you're filled with anticipation of seeing family and friends, escaping the cold, or hitting the slopes this holiday season. Check. Check. And…Check!
Planning ahead saved money on your airline ticket and helped secure the best accommodations and event reservations. But what you didn't plan for was the large winter storm hitting the area, or any number of airline mishaps that can occur, including equipment malfunctions and crew-related issues. And this doesn't include all the potential problems surrounding flight connections or general airport snafus.
It almost goes without saying, but…every traveler needs a backup plan or Plan B, a strategic course of action that can be implemented at a moment's notice when flights are delayed or cancelled. Members of ExpertFlyer.com and tech expert and travel writer, Dave Dean have created a comprehensive set of guidelines that offer advice and tips for being prepared when your travel plans get stopped at the gate. ExpertFlyer's Traveler's Backup Plan offers travelers insight to a variety of important and relevant travel information, mobile apps, and other key action items, which can all become part of a Plan B Travel Tool Box travelers can have at-the-ready and available on their mobile device when they are needed.
The guidelines for navigating around delayed and cancelled flights comes just ahead of the Thanksgiving and Christmas travel season, which is notorious for delays and cancellations. But Joseph Lopinto, retired commercial airline pilot and co-founder of ExpertFlyer.com, is quick to remind travelers that delays and cancellations occur at all times of the year and the guidelines detailed in their Traveler's Backup Plan can be applied year-round. Access the full interview with Mr. Lopinto here.
"We wanted to create a series of tips and guidelines travelers can use any time of year," explains Joseph Lopinto. "Of course, having these tips publicly available prior to the upcoming holiday season is a real benefit to travelers, but the tips, specific mobile apps, and step-by-step recommendations to follow can be applied anytime."
The Traveler's Backup Plan covers everything from when to book your ticket and why, how to prepare for worst case scenarios, includes a list of the best mobile apps to have on hand for issues or cancellations, and step-by-step instructions on what to do if you get to the airport and find out your flight has been cancelled.
Tips and advice included in the Traveler's Backup Plan include:

Tips for booking your airline ticket
A list of printed information and documents you should have with you
A social media plan for accessing other "resources" to help your cause
List of critical mobile apps to have on your devices
Checklist to review before you leave for the airport
Step-by-step process after your flight has been cancelled
"Consumers today can do a lot to help themselves solve problems at the airport," says Dave Dean, tech expert and travel writer. "Smartphones give travelers easy access to up-to-the-minute information, with apps that let you quickly find a new way of getting to your destination, track and re-book flights, book a hotel on the fly, or access customer service without standing in line with hundreds of other people. The key is to have these apps on your phone before you leave for the airport, and know ahead of time what they do and how they do it."
To access the Traveler's Backup Plan and listen to the entire interview with ExpertFlyer co-founder Joseph Lopinto, visit ExpertFlyer's blog.
About Dave Dean
Dave Dean is a former corporate IT worker turned full-time traveler, writer, and publisher. He is the founder and editor of travel technology site Too Many Adapters, which explores everything you need to know about technology and gear for travel, whether it's a two-week vacation to Aruba or a year-long trip around the world.
About ExpertFlyer.com
Each month, ExpertFlyer's One-on-One blog goes face-to-face with the travel industry's leading decision makers to discuss and address topics relevant to many of today's business and frequent travelers.
ExpertFlyer.com was conceived and created by an eclectic team consisting of a veteran elite tier frequent flyer, an airline captain and corporate travel manager, and information technology professionals to deliver a 24/7 real time powerful air travel information service. The company provides its subscribers and corporate travel managers alike with a complete, concise and efficient way to access the ever-changing details of worldwide air travel information. For more information, please visit expertflyer.com.
Stuck in the middle seat again? Download the free Seat Alerts app from ExpertFlyer and get the window or aisle seat without hassle or frustration.