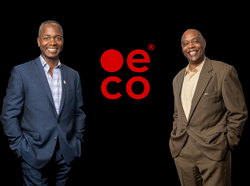 We continue to believe Inclusion is the Solution™
STAMFORD, Conn. (PRWEB) December 20, 2020
.ECO® – In the same week that President-elect Joe Biden announced his environmental team to combat climate change and ensure environmental justice, .ECO proudly welcomed news of USPTO's trademark expansion approval. This approval strengthens the power of .ECO's Brand.
The U.S. Patent & Trademark Office (USPTO) approved ".eco" trademark expansion to include Advertising Agency and Database Management services on December 15, 2020. The trademark application (serial number 88917823) was filed on May 15, 2020 by planet .ECO LLC (dba, ".ECO") and was approved with the registration number 6220615.
In addition to offering new top level domains, .ECO founders have actively promoted American and global efforts to mitigate climate change and ensure environmental justice for all through a variety of domain services. Excited to be a part of the diverse range of people and organizations committed to saving the planet, .ECO, founder, Jean William reiterates what has been his company's mantra since 2008: "We continue to believe Inclusion is the Solution™ and will continue doing our part by using our .ECO initiative as a means to make clean air and clean water a universal reality."
------
.ECO are the exclusive trademarks of planet .ECO LLC.
About planet .ECO, LLC
planet .ECO LLC, is the exclusive registrant of .ECO and continues to provide .ECO domain, database management and advertising agency services. planet .ECO is a purpose-driven organization aimed to create platforms and opportunities for people and organizations committed to fighting climate change. The .ECOnide Giveback Program pledges to donate five percent of its .ECO domain name related registrations, pre-tax profits to sustainable projects.
For more information:
LinkedIn: https://www.linkedin.com/company/doteco-domainservices/?viewAsMember=true
News Source: .ECO®