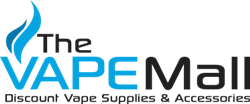 "E-cigarettes are less harmful, contain lower toxins and can help those adults addicted to traditional cigarettes to reduce or quit smoking. Despite these benefits, e-cigarettes require some safety precautions."
WENTZVILLE, Mo. (PRWEB) December 14, 2020
The Vape Mall has announced the release of their newest article: A Safety Guide For E-Cigarettes.
According to The Vape Mall, "E-cigarettes are less harmful, contain lower toxins and can help those adults addicted to traditional cigarettes to reduce or quit smoking. Despite these benefits, e-cigarettes require some safety precautions."
The article provides helpful tips on how to keep safe and prevent the risk of harm when using e-cigarettes so that readers can be informed before vaping.
Sourced from multiple educational sources such as CDC and FDA, the article also recommends using high quality nicotine at the correct percentage blend and ensure all equipment and supplies are from reputable suppliers.
To learn more about E-Cigarettes, visit The Vape Mall here.
About The Vape Mall:
Located in Wentzville, Missouri, The Vape Mall emerged to fill the void for quality premium vape supplies at a fair price. Our house blend E-liquid is 100% made in the USA with USP food grade ingredients, meaning you the customer will get consistent results. Processing time on orders is typically 1-2 business days and express shipping is available. Contact us today!