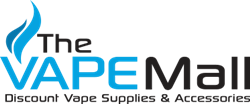 "When cleaning, it is important to always rinse with water and make sure all items are dry before putting the product back together." said The Vape Mall. "Different vaping products require unique care, so you should research how to care for your products."
WENTZVILLE, Mo. (PRWEB) April 06, 2020
The Vape Mall has announced the release of their newest infographic guide: A Guide to Taking Care of Your Vaping Supplies
"Cleaning your vaping supplies is important because it will extend the product's lifespan." according to The Vape Mall.
"When cleaning, it is important to always rinse with water and make sure all items are dry before putting the product back together." said The Vape Mall. "Different vaping products require unique care, so you should research how to care for your products."
The graphic provides step-by-step instructions to disassemble and clean both the vaping tank and the battery portion ("pen") of the vape. Additionally, the graphic provides about a dozen different tips for cleaning your vaping supplies, ranging from cleaning the mouthpiece with a Q-tip to storage tips for unused liquid.
The graphic also highlights that you should clean your vaping products at least once a month, and if you use them more often, your supplies should be cleaned more frequently. For quick cleaning, consider using an ultrasonic cleaner for the tank.
To learn more about taking care of your vape supplies, visit The Vape Mall here.
About The Vape Mall:
Located in Wentzville, Missouri, The Vape Mall emerged to fill the void for quality premium vape supplies at a fair price. Our house blend E-liquid is 100% made in the USA with USP food grade ingredients, meaning you the customer will get consistent results. Processing time on orders is typically 1-2 business days and express shipping is available. Contact us today!