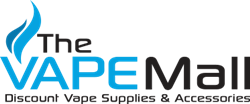 "To find the best vaping flavor for you, think about your personal likes and dislikes and ask your friends and family for recommendations." said The Vape Mall. "It's essential to not add any additives until you've tried the flavor so you have a baseline for taste."
WENTZVILLE, Mo. (PRWEB) March 26, 2020
The Vape Mall has announced the release of their newest infographic guide: A Look At Popular Vaping Flavors.
"The six most popular vaping flavors include: alcoholic drinks, blueberry, bubblegum, candy, coffee, and cola." according to The Vape Mall.
"To find the best vaping flavor for you, think about your personal likes and dislikes and ask your friends and family for recommendations." said The Vape Mall. "It's essential to not add any additives until you've tried the flavor so you have a baseline for taste."
While the graphic focuses mostly on which flavors people tend to gravitate towards, The Vape Mall also includes tips for finding the best flavors. They include keeping track of brands you prefer, experiment with different flavors, and avoid including additives.
Sourced from other reputable vaping outlets such as Vapingdaily, Vapingscout, and e-cigarette reviewed, this graphic provides all-encompassing tips and tricks to help you find the best flavor for your electronic cigarette.
To learn more about Popular Vaping Flavors, visit The Vape Mall here.
About The Vape Mall:
Located in Wentzville, Missouri, The Vape Mall emerged to fill the void for quality premium vape supplies at a fair price. Our house blend E-liquid is 100% made in the USA with USP food grade ingredients, meaning you the customer will get consistent results. Processing time on orders is typically 1-2 business days and express shipping is available. Contact us today!