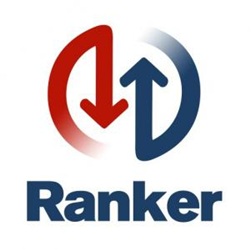 We saw popularity for shows across the usual suspects, Netflix, Amazon Prime Video and Hulu, but this year HBO Max, Showtime and The CW all claimed top spots on nearly 8,500 TV poll lists.
LOS ANGELES (PRWEB) November 24, 2020
Ranker, known as the world's leading publisher for fan-powered rankings on just about everything with over one billion votes, has announced its top TV shows for 2020. The voting by fans everywhere provides deep, entertaining dives and niche perspectives into the many different genres of TV.
From new dramas to musical comedies and thrilling sci-fi, the best 2020 TV shows feature some of the most highly anticipated and most watched series in recent memory. Ranker harnesses the wisdom of the crowd and the opinions of millions of super fans to be far more relevant and predictive than the opinion of one blogger or critic.
"We saw popularity for shows across the usual suspects, Netflix, Amazon Prime Video and Hulu, but this year HBO Max, Showtime and The CW all claimed top spots on nearly 8,500 TV poll lists," said Christine Fleming, Ranker's Senior Vice President of Marketing. "With so many people at home for so long with the quarantine, there's a lot more time for discovery on other services."
Here's what voters on Ranker said about TV shows in 2020. Note: These are the rankings at the time of this release and are subject to change with continued voting.
Even though Stranger Things did not air a single episode in 2020, it didn't stop the hit Netflix series from rising to the top spot on the Best Shows Currently On the Air. After spending the last two years hovering around the Top 10, the show finally reached the #1 ranking this September.

Top 5 shows currently on the air:
- Stranger Things (Netflix)
- Westworld (HBO Max)
- Vikings (History Channel)
- The Flash (The CW)
- Outlander (Starz)
The list of The Best Black TV Shows in 2020 features a blend of old favorites like Empire (FOX), Black-ish (ABC), and How to Get Away with Murder (ABC). However, they'll have to make room as newer shows like Lovecraft Country (HBO Max) are threatening to take the top spots.

Top 5 Black TV shows of 2020:
- The Chi (Showtime)
- Atlanta (FX)
- Insecure (HBO Max)
- Snowfall (FX)
- Black-ish (ABC)
Because of the pandemic, many of the best series make up the list of All The TV Shows Ending in 2020. While some popular shows, like Netflix originals GLOW and 13 Reasons Why, just didn't make it past that tricky second-to-fourth season mark, other long-running series, like Modern Family (ABC), Arrow (The CW), and Homeland (Showtime), announced their final seasons beforehand.

Top 3 TV shows ending in 2020
- Supernatural (The WB, The CW)
- The Good Place (NBC)
- Criminal Minds (A&E, CBS)
This is just a sample size of the data-driven recommendations based on voting from over 35 million unique visitors per month on Ranker. From drama and rom-coms, to the incredibly niche, Ranker keeps a finger on the pulse of pop-culture with its massive panel of one million high-intent TV fans voting on over 13,000 TV shows - further proving Ranker's continued dedication to exciting original content, curated by the public.
To find out more on all things 2020, please visit Ranker's 2020 channel.
About Ranker
Ranker, attracting more than 35 million monthly unique visitors worldwide, is the leader in fan-powered rankings on just about everything. Whatever the topic - TV, movies, video games, sports, brands, food, lifestyle - Ranker puts the vote into the hands of millions rather than a few critics to answer the questions we are most passionate about. Over 1 billion votes now power Ranker Insights, a treasure trove of psychographic correlation data that delivers personalized consumer recommendations ("if you like X, you'll also like Y, Z"), and also audience insights to marketers, studios, and platforms seeking a deeper understanding of consumer tastes and preferences. Launched in 2020 and powered by Ranker Insights, Watchworthy is the only statistically relevant, crowd-sourced TV recommendation app available to consumers. Ranker is listed on 2020's Inc 5000 and Inc. 5000: California Series, Deloitte's 2019 Technology Fast 500 featuring the fastest growing companies in North America and Built In LA's Top 50 Mid-Sized Companies To Work For in 2020. Headquartered in Los Angeles with over 100 employees, Ranker also has an office in NYC.