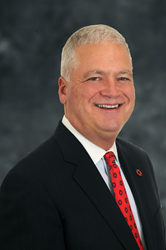 We're proud of a shared culture that defines our business model, Banking Made Personal, which is reflected in the way employees engage and interact with each other and with our customers
WHITE PLAINS, N.Y. (PRWEB) September 10, 2018
The Westchester Bank was recently selected and named as a "2018 Best Bank to Work For in the United States". This annual American Banker Magazine honor identifies and recognizes U.S. banks for outstanding employee satisfaction with results just announced in its September issue. Only 85 banks nationwide made the 2018 list of 'Best Banks to Work For'.
John M. Tolomer, President and CEO of The Westchester Bank stated, "It is both special and significant to be selected a 2018 Best Bank to Work For. We never take for granted the most valued asset at The Westchester Bank, our people who work closely together as a team toward a common goal. The Westchester Bank is committed to investing in employee job satisfaction and providing a positive work environment for personal and professional growth. We're proud of a shared culture that defines our business model, Banking Made Personal, which is reflected in the way employees engage and interact with each other and with our customers." Mr. Tolomer continued, "Whether it's Bring Your Child to Work Day, collecting clothes or packaging food for the needy, or putting a volunteer team together in support of local causes such as Swim Across America, the caliber and quality of the people working here shines through. Each employees' commitment to performance excellence and community service is fundamental to the Bank's continued success."
The 'Best Banks to Work For' program is open to commercial banks, thrifts, savings banks and other chartered retail financial institutions with at least 50 employees. The selection process undertaken by American Banker and Best Companies Group involves an evaluation of bank workplace policies, practices and demographics. This is followed by an employee survey to directly access the experiences and attitudes of individual employees with respect to their workplace.
About The Westchester Bank
The Westchester Bank is a New York State Chartered and full-service FDIC insured commercial bank offering state-of-the-art technology with a comprehensive line of banking products to businesses and consumers including: business and personal checking, business lending, commercial mortgages, savings accounts, CD's, money market accounts, Interest on Lawyer Accounts (IOLA), attorney escrow accounts and tenant security accounts. The Westchester Bank is headquartered in White Plains at 12 Water Street with six branch locations: Yonkers at 1900 Central Park Avenue, White Plains at 464 Mamaroneck Avenue, Thornwood at 994 Broadway, Mount Kisco at 51 South Moger Avenue, Mamaroneck at 305 Mamaroneck Avenue and Rye Brook at 800 Westchester Ave - 4th Floor. For more information about The Westchester Bank products and personal services, please visit TheWestchesterBank.com or contact Stephanie Weston at (914) 595-1978.