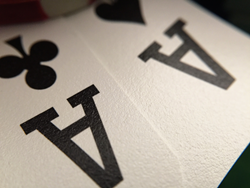 We're going to see more than 80 poker tournaments and shatter player number records.
LAS VEGAS (PRWEB) September 12, 2018
$267 million dollars. 123,865 players. 76 of the biggest poker tournaments of the year.
Those record-setting numbers from last year's ultimate poker festival will be topped next year, according to early leaks and analysis.
Poker industry watchdog Beat The Fish analyzed the last 13 year's of poker series data and arrived at months away from the official schedule release.
"We're going to see more than 80 events," Beat The Fish lead news editor Ivan Potocki said, "and shatter player number records. These are going to be some of the biggest poker tournaments of all time."
Every summer, Las Vegas becomes a Mecca for poker players around the globe as they compete for millions of dollars, championship bracelets, and celebrate everything related to poker culture.
The release of the official schedule of events is one of the most anticipated days of the poker year. That usually happens in late December for next year's festival.
However, poker players can start preparing early for more than 80 tournament events over 6 weeks, which Beat The Fish predicts will start on May 31, 2019 just off the famous Las Vegas strip.
Ask any poker player what their biggest dream is and you'll hear a lot of the same answer: win "The Big One," which is the nickname of the festival's flagship poker tournament.
Last year, that dream paid off with an $8 million grand prize. If these early leaks hold true, the 2019 championship will make one poker dreamer even richer.
About Beat The Fish
Launched in 2005, Beat The Fish serves poker players as an independent voice going behind the scenes of the most important issues facing the poker industry.