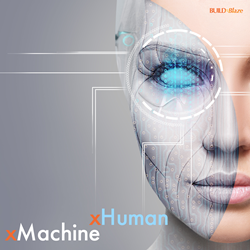 "COVID-19 is the Spanish Flu of our generation. One major difference is that our digital infrastructure made it possible for us to live much of our lives online. This may set the stage for humanity's greatest migration, further empowering the xHuman."—Radia Funna, founder, Build n Blaze
NEW YORK (PRWEB) August 27, 2020
Today, Build n Blaze announces the launch of its YouTube channel as its primary engagement platform for Build n Blaze TV. Launched as a pop-up studio at last year's UN General Assembly, Build n Blaze TV will now go all social on its YouTube channel as well as all the organization's social media channels: @BuildnBlaze and @BuildnBlazeTV on Facebook, Twitter and LinkedIn. Subscribe to Build n Blaze TV on YouTube.
"The arrival of COVID-19 has changed the rules of engagement by constraining the UN's ability to gather in person for this year's General Assembly, while underscoring the importance to gather." A representative of Build n Blaze said. "It is critical to beat back this pandemic by maintaining social distancing and wearing masks. So this year, we will pass on the in person studio and Build n Blaze TV will live solely online where it was meant to live."
Build n Blaze TV's 2019 launch was futurist and Build n Blaze founder, Radia Funna's invitation to a new generation to engage with the UN administered Sustainable Development Goals (SDGs) on issues such as ending hunger, reducing inequality and addressing climate change.
COVID-19 changed everything. Spreading human suffering and upending the lives of billions of people around the world, it continues to lay bare our greatest vulnerabilities. Driving us to our homes to reduce the spread, it created a different kind of migration, one that Funna, has seen happening over the last fifty years. It is this general migration that created the environment for "The xHuman @ the UN General Assembly" to go fully digital this year.
"It drove us online." Funna said. "COVID-19 created a digital migration like the world has never seen. I have spent years advising clients about the importance of transforming their operations to create resilience in the fourth industrial revolution. Then, just like that, a worse case scenario that has us all scrambling to develop our digital infrastructure. With Build n Blaze TV's online transition, we are taking our own medicine."
About Build n Blaze
Build n Blaze, LLC. is an organizational strategy firm dedicated to providing our clients with data-driven and evidence-based approaches to navigate disruptions (such as technologies of the fourth industrial revolution and socioeconomic shifts) and an ecosystem to achieve transformation. We have a long-term commitment to the future of work, education and parity as well as to the United Nations' administered Sustainable Development Goals (SDGs) for a better world. Based in the Greater New York City Area, our work leverages theories by our founder, the futurist Radia Funna, including her theory of the "Exponential Human" or "xHuman". https://www.buildnblaze.com/ #xHuman #xMachine #17at17