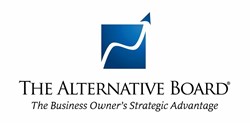 One of the main culprits of CEO stress is the need to be in control.
(PRWEB) November 13, 2013
According to a recent survey of small business owners conducted by The Alternative Board (TAB), nearly 50% of entrepreneurs work more than 50 hours a week and nearly 20% work 60 hours or more. In a survey of hundreds of small business owners and CEOs, entrepreneurs shared their major sources of stress and explained some of the central difficulties they face by trying to nurture a business and maintain a personal life at the same time. The study's findings? Achieving work-life balance is possible, but not necessarily the norm.
"What we discovered was that there's something of a contradiction surrounding the idea of business ownership," says David Scarola, Vice President of The Alternative Board. "At least 73% of entrepreneurs say owning their own business gives them more flexibility, but these same people often feel an immense amount of stress and are likely working far more hours than the typical employee."
Out of the business owners surveyed, 3% said they never work on weekends and 21% said that weekend work is rare. However, a striking 76% of survey-takers admitted that they work on the weekends, with 16% of those entrepreneurs sharing that they work every single weekend. With work life bleeding over into family time, hobbies and relaxation hours, it's no wonder so many business owners feel stress while trying to balance their work and personal lives.
Scarola believes one of the main culprits of CEO stress is the need to be in control. "The majority of the people we surveyed said they work more than they should because there are some tasks that they 'must' handle. They don't feel like they can delegate important tasks, so they end up working far more than what's necessary."
When asked if they'd consider outsourcing some of the work they do, 56% of business owners said they'd be very or somewhat likely to consider making a change, but when asked why they don't currently outsource these tasks, the responses were incredibly varied. Some entrepreneurs said they simply don't trust an outsider to complete their tasks correctly, while others felt they couldn't afford the expense or feared a loss of control.
Despite their fears, Scarola says delegating tasks may be the key to creating a healthier work-life balance. By handing over some of their responsibilities, business owners may be able to spend more time with their family and friends (a goal that 32% of survey-takers shared) enjoy more time alone (11%) or just regain some of the happiness they've lost to stress (11%). They may also be able to reduce some of the symptoms that they admitted come along with their stress, including mood swings, temper outbursts and insomnia.
Handing over tasks one at a time, however, isn't necessarily the best way to free up time. "Your role needs to fit with your business plan," says Scarola. "Sometimes, a fresh perspective on your business strategy is necessary, which is why so many entrepreneurs turn to The Alternative Board for help reevaluating their goals, their responsibilities and the projects that deserve their attention most."
An analysis of the survey results is available along with a detailed infographic on The Alternative Board website. To obtain a copy of the raw data or to schedule an interview with David Scarola, email jason(at)contentfac(dot)com.