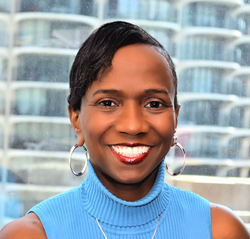 By maximizing employees' diverse thoughts, backgrounds and experiences, organizations can create truly authentic environments where employees feel included and inspired to learn, share, and grow the business. - Cie Armstead
BETHESDA, MARYLAND (PRWEB) May 27, 2015
T.H. Easter Consulting, the human resources management consultancy where it's all about people, today announced the launch of its diversity and inclusion practice led by Cie Armstead, the former director of the American Bar Association's Diversity Center. The new practice will help organizations develop customized diversity and inclusion initiatives to enhance employee engagement and fully realize the competitive advantage of an inclusive workplace culture. The American workforce is increasingly demographically diverse. According to the U.S. Census Bureau, by 2043, the U.S. population will no longer be a "majority" and "minority" population, and it will consist of a "plural" workforce. In order to attract and keep the best talent, organizations must address this dramatic shift in workforce composition through outcome-based diversity and inclusion initiatives.
"We are excited Cie Armstead is joining us to lead our diversity and inclusion practice, as her breadth and depth of D&I experience underscores our fundamental belief that a more diverse and inclusive work environment can significantly impact an organization's bottom line," commented Terri Hartwell Easter, principal at T.H. Easter Consulting. "When diversity and inclusion programs are leveraged to engage all employees – not focused on diverse individuals as 'outsiders' – everyone wins. We look forward to working with organizations that want to move beyond checking the proverbial diversity box to achieving real business results."
Cie Armstead
Nationally recognized for her expertise in diversity and inclusion (D&I) in the association and nonprofit industries, Cie Armstead builds upon more than 25 years' experience as a proven D&I leader. Most recently, she served as Diversity Center Director at the American Bar Association (ABA), one of the world's largest professional associations consisting of nearly 400,000 lawyers, judges and other legal professionals. She also served as a legal editor for more than 10 years with the ABA. Cie specializes in employing evidence-based diversity and inclusion principles to help organizations cultivate inclusive environments and strengthen their bottom line. She earned a master's degree in Public Administration from Roosevelt University and holds a bachelor's degree in Journalism from Northwestern University. Cie is pursuing a Doctorate in Business Administration (DBA), specializing in Industrial Organizational Psychology.
Cie has demonstrated skills in creative consensus building, cultivating effective collaborations and human resources project management. She served as Chair of the Steering Committee that created and executed the Collaborative Bar Leadership Academy, working closely with several industry associations to foster a successful collaboration.
"I'm looking forward to collaborating with T.H. Easter Consulting to bring to light new perspectives of diversity and inclusion for corporate, association and nonprofit clients," commented Cie Armstead, diversity and inclusion practice lead for T.H. Easter Consulting. "By maximizing employees' diverse thoughts, backgrounds and experiences, organizations can create truly authentic environments where employees feel included and inspired to learn, share, and grow the business."
Diversity and Inclusion Practice
T.H. Easter Consulting's diversity and inclusion practice employs the same processes for goal attainment that are used for other business objectives, including identifying the best strategy and developing and implementing the tactics that will achieve that strategy. The practice helps organizations move beyond vague D&I measures to develop actionable initiatives that achieve business goals and improve bottom lines, including raised productivity, increased profits and reduced turnover.
T.H. Easter Consulting's diversity and inclusion practice experts:

Ascertain the client's current practices
Set goals based upon the company's current position and future aspirations
Develop innovative strategies that leverage strong employee engagement
Add value by offering new approaches to get the desired results
For more information about T.H. Easter Consulting and its diversity and inclusion practice, visit http://www.theasterconsulting.com.
About T.H. Easter Consulting
T.H. Easter Consulting is the human resources management consultancy where it's all about people. Our focus is on creating enduring outcomes both for individuals and for an entire organization's culture through six practice areas: employee engagement, executive coaching, leadership development, executive recruitment, diversity management, human resource strategy and change management. As former leaders in the executive suite, we know that the C-level requires decisive action that factors in the political, financial, legal, and operational stakes of human resources decisions. More than just pretty reports, we help organizations cultivate exceptional talent through highly effective leadership engagement and development, we deliver field-tested strategies, and we implement to get results. To learn more, visit http://www.theasterconsulting.com.
###