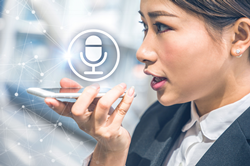 We wanted to do our bit to help our clients to navigate during this time by offering for free our Machine Translation service
LEEDS, England (PRWEB) March 30, 2020
Access to quick and reliable translation is vital to government and business as part of their business continuity and thebigword is making its neural machine translation service available to all government departments, including healthcare professionals.
Clients of thebigword will be able to use the neural machine translation tools to support them with a wide range of communications - from conversing with their global workforce in a range of languages to Healthcare professionals sharing important information with their patients in their own language.
Unlike free translation tools in the public sphere, thebigword's neural Machine Translation is extremely secure which allows users to translate confidential information, without risking the data being retained by the service provider. thebigword's Machine Translation tool is powered by Artificial Intelligence and provides users with high quality instant translation.
Commenting on the decision, CEO Joshua Gould said: "We wanted to do our bit to help our clients to navigate during this time by offering for free our machine translation service."
"Technology is really helping businesses to continue to function and our Machine Translation tools will allow clients to translate important information quickly and securely."
thebigword is waiving the fee for up to five licenses for each client, new or existing.
If you already have an account with us contact your account manager or email info@thebigword.com.
If you wish to open an account, please complete this form: https://marketing.thebigword.com/instant-mt.
About thebigword
thebigword Group is a language technology and contingent workforce provider which works with many of the world's biggest brands and a growing number of UK and US governments. The company is one of the top 20 Language Service providers globally.
The group has leveraged its interpreting and translation technology to create the market first all-in-one language technology platform; WordSynk which is being rolled out in 2020. Every month, thebigword handles one million minutes of telephone interpreting, 17,000 face-to-face interpreting assignments and half a billion words of translation.
For more information, visit http://www.thebigword.com.