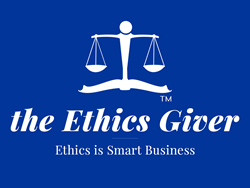 Ethics in business is essential to building better relationships, selling more products and services via customer referrals, and increasing sales revenue.
AVON, Conn. (PRWEB) July 27, 2020
Business executive, entrepreneur, and student of business ethics, Joel Malkoff, a.k.a., the Ethics Giver, today launched theEthicsGiver.com, a website that sheds light on the powerful and surprising link between ethics in business and profits.
The Ethics/Profitability Paradox
Over the course of Malkoff's 45-year career, he has generated more than a half-billion dollars in sales, proving that having integrity in business isn't just the right thing to do – it's key to advancing business objectives, trust and earnings.
"It may sound counter-intuitive, especially in this day and age," explains Malkoff, "but ethics in business is essential to building better relationships, selling more products and services via customer referrals, and increasing sales revenue."
Shaped by an ongoing study and practice of ethics, as well as his strong faith, Malkoff started his business career as a sales representative and rose through positions of increasing responsibility in the automotive, lighting, medical devices, and scientific research industries. Today, he serves as the general manager and vice president of a successful corporation that manufactures and sells scientific research products worldwide.
Information and Inspiration
theEthicsGiver.com features informational resources to: enhance ethical decision-making, address business ethics concerns, and answer vital questions on business ethics. Malkoff's blog highlights his thought leadership on such topics as: selling with integrity and making a profit; contrasting the nuances of honesty vs. integrity in sales; and the importance of following the spirit of the law vs. the letter of the law. Future posts will address business ethics in a COVID world, misleading business practices, and business ethics and social responsibility.
The site also features quotes about honesty in business from iconic leaders such as Abraham Lincoln, Dale Carnegie, and Michelle Obama.
Additionally, site visitors are invited to submit their business ethics questions for Malkoff to address individually and explore in future blog posts.
Upcoming Book Debut
Malkoff is the author of the forthcoming business ethics book Selling Ethically: A Business Parable Connecting Integrity with Profits (GDL Press, October 2020). Drawing on the wisdom of biblical sages, modern thought leaders, and the tenets of faith, this heartfelt and relatable business parable is inspired by experiences from the author's own business career.
In Selling Ethically, business executive, David King, the parable's protagonist, has a near-death experience; he suddenly finds his life – and his business career – on trial in a heavenly court. There, he fights not only to defend a lifetime's worth of business decisions – but for the ultimate fate of his soul. King's journey leads to powerful professional and personal discoveries and the realization that ethical business practice and profits are inextricably linked.
Learn more at theethicsgiver.com.