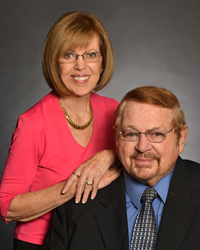 We Get Results, Because We Care!
Fountain Hills, AZ (PRWEB) August 12, 2015
Having lived and worked in the Fountain Hills area for 30 years, Joe Go and Carol (the Goyena Team) know a thing or two about local real estate. One thing they know is how popular solar roofing is in the area. Recently, they have begun advising sellers that, while solar saves energy and money for the occupant, convincing a prospective buyer to take over the lease can be a challenge. Commenting on the aforementioned AZ Central article Carol agrees, "It important for sellers to get their ducks in a row before putting the house on the market," said Carol. "You may think the option for a buyer to take over your solar lease adds value but many, not all, buyers don't want to pay for a solar lease."
Market trends show that homes with leased solar panels often sell for less than comparable properties that don't have solar. On the other hand, Carol said, "solar systems purchased outright by the homeowner can add value and utility savings for prospective buyers." A disconnect occurs when potential buyers consider taking over a leased system, for which they need to qualify. The Goyena team advises both buyers and sellers on the risks and benefits of including solar systems in real estate transactions.
Named "Business Persons of the Year" by the Fountain Hills Chamber of Commerce, The Goyena Team, married for 47 years, has sixty years of combined real estate experience. Both Joe GO and Carol are members of numerous real estate associates. Joe is an Army veteran and associate broker with a GRI designation. Carol was a participant in the SAAR Leader Class 7. Joe GO and Carol work together as The Goyena Team to assist clients with a variety of real estate transactions including vacant land, condos and patio homes, and single family or luxury homes. They have been a member of the Multi-Million Dollar Club since 1987 having sold over $377 million worth of real estate to date. Their success led them to be named Sales Team of the year for twelve consecutive years. The Goyena Team's motto is "We Get Results, Because We Care!"
About The Goyena Team, Joe GO and Carol
Specializing in Fountain Hills homes for sale and the Maricopa County real estate market, The Goyena Team, Joe GO and Carol, is the Realtor resource for buying and selling homes. Their office is located at 9617 North Saguaro Boulevard, Fountain Hills, AZ, 85268. For more information call them at (480) 825-1084 or visit: goyenateam.com.
About NALA™
The NALA offers local business owners new online advertising & small business marketing tools, great business benefits, education and money-saving programs, as well as a charity program.
Media Contact:
Tiffani Tendell
news(at)thenala(dot)com
805.650.6121, ext. 361