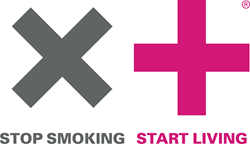 Researchers detected that early smoking patterns had significant effect on mortality even after 50 to 60 years.
Los Angeles, CA (PRWEB) December 26, 2016
No one is too old or late to reap the numerous health benefits that quitting smoking provides. According to a recent study published in the American Journal of Preventive Medicine, senior participants in their 60s who kicked the habit were 23% less likely to die compared to those who did not. In the past, scientists have used tobacco consumption as a mortality predictor in middle-aged cigarette users. Current findings suggest that the same case applies to modern day baby boomers and seniors.
The study took place in a span of six years. During those years, scientists observed that among the participants who were in their 70s, those who kept smoking were three times more likely to die within that period of time. By the end of the study, 33% of the smoking participants ended up dying. Moreover, researchers detected that early smoking patterns had significant effect on mortality even after 50 to 60 years. Participants who had quit in their 30s had a mortality rate of 16% whereas those who had quit in their 40s had a mortality rate of 20%. While these findings suggest that quitting at an earlier age is better, senior smokers can still add more years to their lives by breaking the habit immediately.
Breaking tobacco use at any age is challenging and often discouraging. Common smoking cessation aids do not fare well in helping people quit cold turkey. The nicotine gum has less than 1% success rate whereas nicotine patches have 4-5% success rate. Instead of using unreliable, traditional methods, tobacco users can use alternative therapy-based methods to break the habit. Studies show that nicotine replacement therapies have 70% success rate and among them, the Kerry Gaynor Method is one of the most widely successful ones. The Method bypasses other therapy-based cessation programs with 85% success rate and has become a top choice for celebrities. The Kerry Gaynor Method has helped close to 10,000 people to quit permanently and has been recommended by doctors around the world. For the month of December, the Method is offering 50% discount, making it more affordable to help people kick the habit before New Year.
Additionally, the Kerry Gaynor Method's extension, the Vital Lung Detox, is a plant-based herbal formula that can help smokers cleanse all the harmful chemicals that have built inside their lungs from tobacco use. The formula specializes in relieving and detoxifying all the toxins that have accumulated in areas such as nose, throat, liver, kidney, and lymphatic systems. Regardless of age, the Vital Lung Detox can help alleviate the body from the negative effects of smoking for both smokers and former smokers.
It is never too young or old to quit smoking and start boosting one's longevity by taking the proactive steps to breaking the addiction. More findings suggest that quitting sooner can drastically increase one's life expectancy. No matter what stage of their lives they are at, individuals who want to live longer should take immediate action to save more years of their lives.