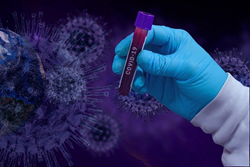 SEOUL, South Korea (PRWEB) July 16, 2020
The Republic of South Korea has shined internationally in its response to the coronavirus outbreak. They have received ample praise for their aggressive response to the virus; but there have also been accusations of human rights and religious freedom violations.
The first case of coronavirus in the country was discovered on January 20, 2020. This is the same as for the US.
As of this writing, Korea has had 13,417 cases and 289 deaths. In comparison, the United States has had 3.29 million cases with 137,000 deaths. In other words, the US has 474 times the deaths and 245 times the cases as Korea.
The South Korean leadership learned from the past, adjusting laws after the 2015 MERS outbreak. They took the outbreak seriously, and the message was consistent between scientists and politicians. In other words, people followed instructions to wear masks and isolate. They had widespread contact tracing, and they opened dedicated testing and treatment centers.
For these reasons, Korea has served as a sample for the world. However, their response has been questioned by several analysts. Not in regards to technologies used, but with respect to human rights and religious freedom.
The event that put South Korea on the map was an outbreak in the city of Daegu. Though the first case had appeared on January 20th, the government was reluctant to close its borders to China at the time. Korea did eventually take the outbreak seriously, as mentioned above, but not until several weeks later.
As a result, the virus continued to make its way around, infecting a member of the Shincheonji church, where the virus spread in mid-February to over 4,000 other congregants. Immediately, the government aggressively traced and tested over 200,000 members.
Since that time, the group has stopped all gatherings and offered to contribute financially to the efforts to stop the virus. The 4000+ members who recovered from the virus offered to donate plasma to support vaccine and therapeutics research.
With the spirit of the Korean people to work together as we've seen these last few months, there is a promising future of reforming and addressing the inequalities to make a more equitable Korea. But that change will require the voices of the people and the action of their government. Read more about solving South Korea's systemic inequality issue.
# # #
ABOUT THE PERSECUTED:
The Persecuted is a news source dedicated to the factual research and analysis of human rights violations. For more information, visit https://thepersecuted.org/.