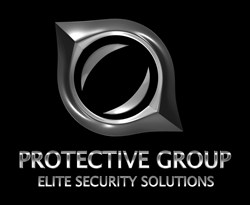 Bohemia, NY (PRWEB) August 22, 2013
On August 22, John Monderine, CEO of Long Island private investigator provider, The Protective Group, comments on a July 31st article published by The Wall Street Journal titled "Private investigator Faces Risks in China" which discusses private investigator Peter Humphreys detention in China.
The article discusses a British private investigator, Peter Humphreys, is being detained in China. According to the British Government, authorities will not release the reason for detainment. Humphreys is no stranger to police questioning, claimed past co-workers of Humphreys. A private investigator may consider their services as, risk-mitigation solutions, and they are usually registered as consultants. This may be due to the entire business model of P.I. not being truly welcomed. This makes it understandable why Humphreys is not the only private investigator being detained in China now.
"There are many pit falls when it comes to being a private investigator," says John Monderine, CEO of The Protective Group. "That's why we always keep up on our licensees, certifications and hire or train the best in the industry."
Mr. Humphrey has been detained since July 10. Two co-workers of his have been unreachable. One is his wife, and the other is account examiner Yu Yingzeng.
The Protective Group is an elite full service private security firm with specializations in special event security, corporate security, private investigators, insurance investigators and surveillance. It's top-notch professional security guards have over 150 years of combined law enforcement service and its security personnel are physically fit, professional, athletic, and completely dedicated to ensuring events proceeds without a hitch. From charity runs and fashion shows, to fundraisers and art shows, the Protective Group instills confidence and assures safety at an exclusive event or place of business.
###