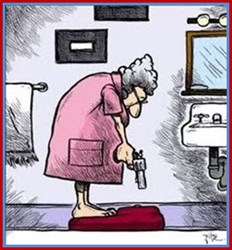 We are proud to partner again with Amazon to provide this exceptional weight loss product to our customers.
Seattle, WA (PRWEB) December 17, 2013
Advanta Supplements is pleased to announce that their new fast weight loss product ThermGenX is now available in limited quantities from Amazon.
Men and women who are fed up with yo-yo diets, or who need to drop a dress or belt size or two for an upcoming event, can now lose weight and look great naturally with ThermGenX, the new safe, effective, affordable, natural and guaranteed-to-work weight loss solution from Advanta Supplements.
Unlike synthetic supplements and other hyped-up diet products, ThermGenX is made from a unique blend of all-natural ingredients, including green tea extract and naturally-occurring caffeine.
What's more, ThermGenX helps men and women achieve their weight loss goals without worrying about side effects, or having to spend hundreds of dollars a month on trainers, fitness club memberships, and food delivery services. Instead, they simply take two easy-to-swallow capsules per day, and affordably shed unwanted pounds and inches in conjunction with their doctor-approved weight loss program.
"For many people, losing weight is only half the battle -- keeping it off is the real struggle," commented a spokesperson from Advanta Supplements. "And that's why ThermGenX is so revolutionary. Without having to deprive themselves of delicious and nourishing foods or having to spend countless hours in the gym, people can fight and finally win their battle with the bulge!"
Men and women who want to safely, naturally and effectively lose weight -- and keep it off for good -- can purchase 60-capsule bottles of ThermGenX by visiting http://www.amazon.com/ThermGenX-Diet-Pill-Weight-Guaranteed/dp/B00GYF3VY2.
Plus, men and women who try ThermGenX for a full month and are not 100% convinced that it's the right weight loss solution for them, can return the empty bottle to Advanta Supplements for a full "no hassle" refund.
About Advanta Supplements
Located in the heart of Iowa, Advanta Supplements partners with FDA-approved labs to develop, test, and manufacture a line of quality vitamins and nutritional supplements. All Advanta products are made in the U.S. and backed by a complete customer satisfaction guarantee. Learn more at http://www.advantasupplements.com.
Standard Disclaimer: The statements made in this press release have not been evaluated by the FDA (U.S. Food & Drug Administration). ThermGenX is not intended to diagnose, treat, cure or prevent any disease.