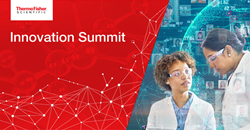 YORBA LINDA, Calif. (PRWEB) May 18, 2021
Yorban Linda, CA (May 18, 2021) Thermo Fisher Scientific to hold "Shaping the Future of LC-MS in Life Sciences Together" on June 8th-10th, 2021, on the Labroots platform. It is a chance to take an outside-in-look at key life science trends, and more.
Thermo Fisher Scientific's "Shaping the Future of LC-MS in Life Science Together" will offer the following:

June 8: Introducing the new Innovation Summit that showcases how Thermo Fisher Scientific together with industry and community partners are defining the future of LC-MS in life sciences to better human health
June 9: Innovative solutions to assure the development and quality of pharmaceuticals and biotherapeutic molecules, including emerging modalities
June 10: Innovative solutions for Mass Spectrometry in Life Science and Clinical Research
The power of Thermo ScientificTM OrbitrapTM LC-MS that drives the acceleration and democratization of life science research in proteomics, structural biology and metabolomics and lipidomics
The future of mass spectrometry in clinical research for disease, reproductive health, and monitoring the drug epidemic
The event will dive into how thought leaders and innovators, along with the latest Thermo Fisher Scientific technology advances, will help shape the future of LC-MS.
To register for the event, and view the agenda and speakers, click here.
About Labroots:
Labroots is the leading scientific social networking website, and primary source for scientific trending news and premier educational virtual events and webinars and more. Contributing to the advancement of science through content sharing capabilities, Labroots is a powerful advocate in amplifying global networks and communities. Founded in 2008, Labroots emphasizes digital innovation in scientific collaboration and learning. Offering more than articles and webcasts that go beyond the mundane and explore the latest discoveries in the world of science, Labroots users can stay atop their field by gaining continuing education credits from a wide range of topics through their participation in the webinars and virtual events.