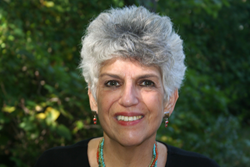 NEW YORK (PRWEB) April 25, 2019
According to a recent survey conducted by AAA Travel, approximately 100 million Americans (including 4 in 10 U.S. adults) will participate in a family vacation this year. Trying to navigate through long lines at popular attractions is challenging enough, but trying to satisfy everyone's vacation dreams and expectations, from tikes to teens, well, that is a different challenge entirely. Eileen Ogintz, syndicated columnist and author of the popular blog TakingTheKids.com and Kid's Guide Book Series, sat down with ExpertFlyer.com to offer some practical ideas and advice on the subject. A full podcast interview with Eileen Ogintz can be heard on ExpertFlyer's blog.
During her interview, Ms. Ogintz offers a variety of tips for flying with children including how to reduce anxiety at security check points, how to best occupy their time in-flight, and how to make the most of any delays. "Making the trip an adventure for their kids will benefit everyone in the end," explains Ms. Ogintz. "You can show them pictures of where you're going, or read them a children's book or watch a movie featuring your destination."
Most parents assume that navigating around long lines at popular vacation spots will be the most challenging part of any vacation planning. But Ogintz says that selecting an appropriate destination for all family members while managing their expectations is by far the most challenging. During her One-on-One with ExpertFlyer.com, Ms. Ogintz offers several top travel picks based on a broad selection of activities, cost, and location including a visit to a National Park or taking a family cruise.
"Planning a family vacation doesn't need to be a stressful time," explains Chris Lopinto, president of ExpertFlyer.com. "Following practical travel tips and reviewing some of the exciting vacation ideas Eileen Ogintz shares on her TakingTheKids.com blog will make family vacations something the entire family will look forward to doing together."
To learn more about great places to take the family this summer, listen to ExpertFlyer's podcast with Eileen Ogintz podcast at ExpertFlyer.com, and visit TakingTheKids.com for a complete list of things to do with the family this summer.
About TakeTheKids.com
Eileen Ogintz writes the nationally-syndicated column Taking the Kids, and is the creator of takingthekids.com, one of the most respected sites in the family travel space. She is a leading national expert on family travel, often quoted in major publications such as USA Today, The Wall Street Journal, the New York Times as well as parenting and women's magazines. She has been interviewed about travel on scores of TV and radio shows, both national and local. She is the author of the 12-book Kid's Guide series to major cities and national parks, enabling kids to lead the way on vacation—the latest, The Kid's Guide to Acadia National Park has just been released and The Kid's Guide to Philadelphia will be released next spring, She co-founded the TMS Family Travel conference which brings together top influencers in the family travel space.
About ExpertFlyer.com
Each month, ExpertFlyer's One-on-One blog goes face-to-face with the travel industry's leading decision makers to discuss and address topics relevant to many of today's business and frequent travelers.
ExpertFlyer.com was conceived and created by an eclectic team consisting of a veteran elite tier frequent flyer, an airline captain and corporate travel manager, and information technology professionals to deliver a 24/7 real time powerful air travel information service. The company provides its subscribers and corporate travel managers alike with a complete, concise and efficient way to access the ever-changing details of worldwide air travel information. For more information, please visit expertflyer.com.
Stuck in the middle seat again? Download the free Seat Alerts app from ExpertFlyer and get the window or aisle seat without hassle or frustration.