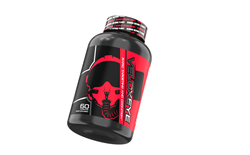 "At root, we are minerals and water surrounded by a mission statement of who we want to be," says Elias Corey, Founder of Fighter Pilot Supplements™
SCOTTSDALE, Ariz. (PRWEB) January 28, 2021
Fighter Pilot Supplements™ Announces Launch of Veloxeye™
Eye Care Supplement Supports Targeting, Cognition and Recovery
Scottsdale, AZ — January 28th, 2021 — Fighter Pilot Supplements™ is announcing the launch of Veloxeye™, a cutting-edge brain and eye health supplement.
"At root, we are minerals and water surrounded by a mission statement of who we want to be," says Elias Corey, Founder of Fighter Pilot Supplements™.
Formula Highlights
Veloxeye™ is a powerful supplement of value to anyone, but especially pilots and other performance-seekers. It contains multiple ingredients shown to be of benefit for clear vision, such as vitamins A, C and E, niacin, thiamin, and riboflavin, as well as lutein and zeaxanthin. Whether flying, shooting or driving, anyone can appreciate the benefits of healthy, clear vision.
Lutein and zeaxanthin are powerful antioxidants that increase brain-derived neurotrophic factor. This is a naturally produced substance that supports learning, memory and higher cognitive processes. It is normally secreted after healthy behavior, such as exercise. By increasing brain-derived neurotrophic factor, Veloxeye™ can significantly improve many aspects of cognitive performance, such as processing speed, attention and memory. This allows for mental sharpness to be enhanced or preserved over time.
Lutein and zeaxanthin can also protect the eyes against blue light, something we are increasingly exposed to in this digital age. Blocking blue light can help to reduce the eye fatigue, strain and headaches associated with computer, digital device and cockpit monitor use. These antioxidants have also been shown to improve sleep quality and decrease stress, potentiating the health benefits of this supplement. Better sleep, less stress and more comfortable eyes all make for a more restful life.
Veloxeye™ uses high-quality ingredients, such as Lutemax 2020® and Chromax®, to ensure excellence and potency. The amount of each ingredient has been carefully studied to ensure that the dosing is just right. The goal of the blend is to decrease inflammation and oxidation, improving targeting, cognition and recovery. The eyes and the brain are supported to maintain clear vision and a sharp mind. Nobody wants to feel that their mental and eye health is declining. Taking Veloxeye™ is a proactive way to address this concern. Whether you're a pilot, an athlete or a senior citizen, taking this supplement will improve your quality of life.
Positive Impact
Eye care professionals are also excited about Veloxeye™. Dr. Sara N. Frye, optometrist, is looking forward to offering Veloxeye™ to her patients.
"With twice the lutein and zeaxanthin than most leading eye supplements, I can feel confident that my patients are getting maximal macular protection from Veloxeye™," says Sara N. Frye, OD, MPH, FAAO.
Veloxeye™ Availability
Veloxeye™ demonstrates Fighter Pilot Supplements™ ' commitment to deliver a premium formula that supports cognition and vision. Veloxeye™ is available for purchase at https://fighterpilotsupps.com/
Founded in 2020, Fighter Pilot Supplements™ aims to become a leader in supplements for brain and eye health. The company plans to continue to develop their formula offerings with time.
For more information, press only:
Tamara Corey
T. 833 377 8748
info@fpsupps.com
For more information on Veloxeye™:
https://fighterpilotsupps.com
https://fighterpilotsupps.com/pages/media-page
https://fighterpilotsupps.com/pages/why-fps
Disclaimer: These statements have not been evaluated by the Food and Drug Administration. This product is not intended to diagnose, treat, cure, or prevent any disease.