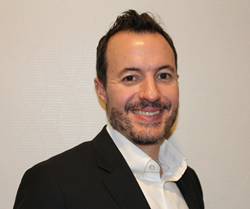 DENVER (PRWEB) February 08, 2019
Today, Third Stage Consulting Group, an independent digital transformation and ERP consulting firm led by industry expert Eric Kimberling, released its 2019 Digital Transformation, HCM, and ERP Report. The report outlines findings and analysis from the actual results of organizations that have recently completed their digital transformation initiatives.
The 2019 Digital Transformation, HCM, and ERP Report: An Exhaustive Benchmark Study Like No Other
Unlike other studies conducted in the past, this year's study is the first to analyze the correlations between specific transformation strategies and actions and the actual results realized. Instead of simply sharing "average" numbers, this study examines the factors that most impact those numbers.
"The problem with average benchmarks is that most digital transformations struggle," said Eric Kimberling, CEO of Third Stage. "We advise companies to focus on the statistical drivers and correlations of digital transformation success rather than benchmarking to organizations that have experienced subpar results."
The study and corresponding report feature a number of quantitative and qualitative metrics to help CXOs and transformation project teams better understand how to make their initiatives more successful. In addition, the report highlights the correlations and root causes of transformation success relative to other, less successful initiatives.
Key Findings in this Year's 2019 Digital Transformation, HCM, and ERP Report
This year's report reveals a number of findings, including:

There has been a shakeup among the top ERP systems in the market
Organizational change management is a higher statistical determinant of success vs. failure than previously thought
Average implementation durations run 14 to 16 months for mid-size companies, and 31 to 34 months for larger organizations with over $1 billion in annual revenue (US Dollars)
Operational disruption is surprisingly common in digital transformations – and is also the most expensive aspect of transformations
There are a number of factors that have a strikingly predictable impact on implementation time, cost, and benefits realization
"The root causes and drivers of transformation results are the biggest findings outlined in the report," Kimberling said. "I'm not aware of another industry study or report that dives into this much detail on this broad of a scale."
The full report can be downloaded here from Third Stage Consulting's website.
About Third Stage Consulting Group
Third Stage is a technology agnostic consulting firm. The company focuses on four primary services related to digital transformation and ERP implementations:
Digital transformation strategy
Transformation and implementation readiness
Implementation quality assurance and project management
Organizational change management
Third Stage currently works with companies all over the world, including the US, Canada, Australia, Panama, and United Arab Emirates.
Learn more about Third Stage Consulting Group at thirdstage-consulting.com.