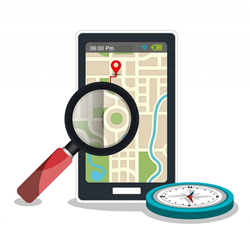 Taking how local SEO works into account is another way to maximize visibility on Google.
HOUSTON (PRWEB) November 10, 2021
For local businesses, such as shops or offices, optimizing their websites is a way for potential clients and customers to find their location. The technical term for this optimization is "local SEO." There are many factors that go into improving a business's local SEO search result rank.
First, search engine optimization (SEO) is the various techniques and methods people use to rank their websites higher on Google's search result pages. These methods can include organically growing traffic by crafting content around specific keywords and phrases, or by using Google Ads to increase their visibility on the first page.
Local SEO on the other hand is practicing all of the above while optimizing it for a local search. For businesses with a physical and tangible location, utilizing local SEO can increase traffic, leads, and brand awareness. In 2021, 46% of all Google searches have "local intent," which means users were searching for results in their proximity. And, 76% of those that search for something local visit a store the same day.
A lot goes into local SEO ranking. Some factors include:

the location in which the user is searching from
NAP citations (name, address, and phone number)
a Google My Business listing
keywords on that listing's profile
reviews
Google Maps' rating for that business.
When a user searches for something local, the results can be broken into two parts: the map results and the usual search results. Some SEO factors will affect a business's ranking on both. Others will only affect one or the other. For example, NAP citations will only affect map results and have little to do with traditional search page results.
The map results always show up on top of the usual search results, so these results are usually the first chance for businesses to gain some visibility. For local SEO, some of the most significant factors in improving a business's map search results include their Google My Business listing, NAP citations, reviews, and their website's organic ranking.
Create or Claim a Google My Business listing
When it comes to the information on a Google My Business (GMB) listing, consistency is the most significant aspect. Not only should the information accurately reflect what's on the company's website, but it should also reflect the NAP citations around the web.
Ensure NAP Citations are Correct Across All Websites
Google takes into account a business' name, address, and phone number when ranking map results. This is so they can confirm the business's information is correct. The more often Google sees the same NAP citations relating to a specific business, the more confident they are about that business's information.
For example, if a company's NAP citation on a website like Yelp matches with their own website and their GMB listing, then Google essentially greenlights the business as legitimate.
Reviews are a way for customers to give feedback to businesses. Positive reviews tell others and Google about that company's reputable business, improving search rankings.
On the reverse side, negative reviews on a company's GMB profile can hurt it instead. However, regardless of it's a positive or negative review, replying to reviews can also help improve local SEO efforts.
Keep Up with Organic SEO Efforts
Google has confirmed that a business's position in the traditional search results also plays a role in local SEO. So the higher a company website ranks in the search engine results, the higher they'll be in the map results. Ensuring that both local and organic links have the green light from Google is a way to ensure visibility in the search results.
As a leading SEO company in Houston, Actual SEO Media, Inc. helps clients expand their online presence. By using best SEO practices, Google's pay-per-click, and AdWords, the company aims to maximize clients' search engine optimization and widen their clients' scope of recognition. For more information, contact the office at (832) 834 - 0661 or by email at: info@actualseomedia.com.