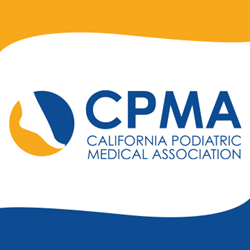 Halloween is a fun, readymade opportunity to get kids AND parents up, off the couch, out of the house, and WALKING!
SACRAMENTO, Calif. (PRWEB) October 27, 2018
Evidence based research consistently shows that exercise extends and enhances longevity.1 However, a new study goes a step further, finding that not exercising is worse for one's health than smoking, diabetes, hypertension and heart disease.2
"Our increasingly sedentary lifestyle is literally killing us," says podiatric foot and ankle specialist Parminder Jagur, DPM. "Human beings were made to move. We are hardwired to walk and run. If you hold a baby as young as two months old upright with their feet on a flat surface, they will lift one foot and then the other. This involuntary 'walking reflex' is innate in us. Because walking comes so naturally to us, we tend to take it for granted.
"Studies show that a 30-minute walk offers astounding benefits. Not only does it reduce the risk of coronary heart disease, diabetes and cancer, but it also improves blood pressure, lowers risk of obesity, builds stronger bones, strengthen muscles, supports joints, slows mental decline, improves sleep, and enhances mental well-being,"3 said Dr. Jagur, a podiatric physician and surgeon practicing in Sacramento, California.
"Walking is a great way to get the physical activity needed to obtain numerous health benefits and increase longevity. It's simple, free, convenient, and can be done at any age. It doesn't require any special training or expensive gym memberships. The only equipment required is a good pair of walking shoes.
"Halloween is a fun, readymade opportunity to get kids AND parents up, off the couch, out of the house, and WALKING," Dr. Jagur concluded.
"The California Podiatric Medical Association offers the following health and safety tips for walking this Halloween:
"1. Curb the car. Halloween is the perfect night to leave the car at home. Walk instead of driving the kids from house to house.
"2. Plan your trick-or-treating walking route. Determine and map-out safe streets (well-lit, low speed limits, with sidewalks) ahead of time.
"3. Review safe walking protocols in advance. In all the excitement of the big day, attention spans are likely to be short, so discuss such safe walking procedures; crossing the street at street corners, using traffic signals and crosswalks, and looking both ways before crossing will teach children and remind adults to be cautious when walking any time of the year.
"4. Eat a healthy snack before starting out. Going trick-or-treating on an empty stomach can lead to over-eating. A snack as quick and simple as a grilled cheese sandwich, a piece of fruit, and a glass of milk will help to maintain energy levels, curb hunger and the desire to begin dipping into the candy.
"5. Make a game of counting steps. Most cellphones today have free pedometer apps to count your steps and count calories burned. For younger children purchase inexpensive, simple, easy to read pedometers. Everyone can see how many steps they took, and counting steps could be an ongoing source of encouragement and motivation to continue walking.
"6. Dress for Trick-or-Treating success. Long, billowy, flowing costumes and ill-fitting footwear provide a perfect storm for trips and falls that can result in a wide range of injuries from bruises, cuts, and sprains to broken bones. Make sure costumes are fitted, above the ankles, and with plenty of room to walk with ease.
"Comfortable, well-fitting footwear is a MUST! Nothing puts the brakes on an evening of trick-or-treating fun faster than a painful blister or raw rub spot on your foot and having to limp all the way home. Any injury that does not show healing in a couple of days should be evaluated by a podiatric physician as soon as possible. So, swap the costume shoes for a pair of comfortable, well-fitting shoes with good arch and heel support, non-skid soles, and firm lacing. Tennis shoes are a good choice and make a great place for applying bright yellow or white reflective tape to help increase visibility when it gets dark. Also, remember to bring flashlights!
"Halloween is also a great time to talk about balance when it comes to eating sweets, and that sweet treats (in moderation) can be part of a healthy, active lifestyle that includes healthy food choices (and portions) and daily physical activity – like walking.
"Finally, consider sharing your Halloween haul with our service men and women and first responders. Here are a few organizations that will get your trick-or-trick goodies into grateful hands:
Treats for Troops
https://soldiersangels.org/TreatsForTroops.html
Operation Gratitude
https://www.operationgratitude.com/
Operation Trick or Treating for Troops
http://operationstarsandstripes.org/?page_id=26
Operation Shoe Box
http://www.operationshoebox.com/how-you-can-help/candy-donations/ "
To find a local licensed California podiatric physician visit CalPMA.org
1 Centers for Diseases Control and Prevention: Physical Activity and Health- https://www.cdc.gov/physicalactivity/basics/pa-health/index.htm
2 JAMA Network Open: Association of Cardiorespiratory Fitness with Long-term Mortality Among Adults Undergoing Exercise Treadmill Testing
https://jamanetwork.com/journals/jamanetworkopen/fullarticle/2707428
3 Arthritis Foundation: 12 Benefits of Walking
https://www.arthritis.org/living-with-arthritis/exercise/workouts/walking/wow-of-walking.php
CPMA – Doctors Dedicated to Keeping Californians on Their Feet – Healthy, Active and Productive!
Founded in 1912, the California Podiatric Medical Association (CPMA) is the leading and recognized professional organization for California's doctors of podiatric medicine (DPMs). DPMs are podiatric physicians and surgeons, also known as podiatrists, qualified by their long and rigorous education, training, and experience to diagnose and treat conditions affecting the foot, ankle, and structures of the leg.