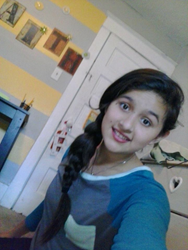 Inkelaar will be discussing the state of bullying in Nebraska, as well as his firm's representation of bullying victim Frida Aguilera De La Torre...
Omaha, NE (PRWEB) October 28, 2014
Inkelaar Law invites Omaha, Nebraska, residents to attend a powerful and heartbreaking presentation about the real consequences of bullying at all ages. Thomas Inkelaar, the founding partner of the Nebraska anti-bullying law firm, will be joining keynote speaker Kirk Smalley in presenting to parents, educators, students and community members at an anti-bullying event sponsored by Stand for the Silent.
What: Stand for the Silent
Where: Morton Magnet Middle School (4606 Terrace Drive)
When: Wednesday, October 29th at 6 p.m.
The event is free to attend, and families are encouraged to arrive at 5 p.m. on Wednesday October 29th to enjoy dinner provided by food trucks prior to the presentation starting at 6 p.m. There will be an opportunity to donate to Stand for the Silent at the closing of the event.
Inkelaar will be discussing the state of bullying in Nebraska, as well as his firm's representation of bullying victim Frida Aguilera De La Torre. Her case inspired the firm to enact change by submitting a bill to the Nebraska state legislature, a bill called Frida's Law. The bill proposes a minimum sentence for bullies that includes counseling, victims' impact awareness classes, and community service, as well as making bullying a felony. Social media users can support the effort using the hashtag #Fight4FridasLaw.
Stand for the Silent is a grass-roots anti-bullying organization that was started by a group of college-bound high school students working with the Upward Bound Chapter of Oklahoma State University. In 2010, the high school students learned about an 11-year-old boy, Ty Field-Smalley, who committed suicide after being suspended for fighting against his tormenter of two years.
Stand for the Silent allows Ty Field-Smalley's parents, Kirk and Laura Smalley, to work with youth to challenge bullying behavior. The organization has presented to more than 833,000 kids about ways to address bullying activities.
Inkelaar has been invited to join the Smalleys to speak about the impact of bullying and discuss strategies for combating bullying behavior from a legal perspective.
About Inkelaar Law
As a personal injury law firm dedicated to assisting injury and accident victims, the skilled litigators of Inkelaar Law are prepared to put their vast resources and experience to work for their clients. The personal injury attorneys at Inkelaar Law are knowledgeable in all types of personal injury claims including auto accident injuries, medical malpractice, workers' compensation, and wrongful death.
Additionally, Inkelaar Law's criminal defense lawyers thoroughly investigate the cases of those who have been wrongfully charged with a crime. For more information or for a free, confidential case review, contact Inkelaar Law by visiting justiceyoudeserve.com or by calling 1-877-487-8711. ¡Hablamos Español!
Inkelaar Law
500 South 24th Street
Suite 101
Omaha, NE 68107
(402) 999-9999