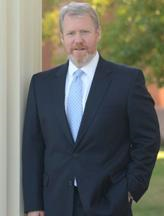 I am truly honored to be named to the Georgia Super Lawyers list for 2021. Peer-recognition is a nice way to know that we are doing things right for our clients, says Thomas Burnside
AUGUSTA, Ga. (PRWEB) February 22, 2021
For over 25 years, Thomas R. Burnside, III has devoted his practice to helping injured individuals recover the compensation they deserve. In addition to being recognized by Super Lawyers ® this year, he was also a Rising Star in 2005 and has the distinction of being selected as a Super Lawyer from 2013 to 2020. As a Super Lawyer, Mr. Burnside is recognized as one of the state's top 5% of practicing attorneys. Selection is determined using a patented process that includes voting of other Georgia lawyers, independent research conducted by the Thomson Reuters editorial team and nomination by a special panel of highly-rated attorneys. Only a small percentage of all practicing legal professionals are listed, making recognition a notable achievement. The Super Lawyers and Rising Stars lists are published nationwide in Super Lawyers Magazines and in leading city and regional publications across the country.
Thomas R. Burnside, III is a founding partner in Burnside Law Firm, LLP, with offices in Augusta and Athens, GA. He is a personal injury attorney who focuses his law practice on the representation of individuals who have suffered an injury as a result of automobile collisions, trucking accidents, medical malpractice, work related accidents or other causes. With over 20 years of experience in personal injury law at both the trial and appellate court levels, Mr. Burnside has also helped families who have lost a loved one due to wrongful death. An experienced and dependable advocate, he is committed to helping his clients navigate the legal system and maximize their compensation. A dedicated professional, Thomas Burnside has also given considerable time in service to the legal profession. He has served on the State Bar Board of Governors (2007-present), been appointed to the State Disciplinary Board Review Panel (2009-2015) and named to numerous committees, panels and organizations of the State Bar of Georgia. Thomas Burnside is also a member of the Georgia Trial Lawyers Association, the American Association for Justice and the Augusta Bar Association.
"I am truly honored to be named to the Georgia Super Lawyers list for 2021. Peer-recognition is a nice way to know that we are doing things right for our clients," says Thomas Burnside
Link to profile- Top Rated Augusta, GA Personal Injury Attorney | Thomas Burnside, III | Super Lawyers
More about Burnside Law Firm, LLP –
The attorneys at Burnside Law Firm believe in going the extra mile for their clients and taking a personal, collaborative approach. They make the legal process as smooth and efficient as possible, ensuring that victims understand the status of their case and available options at all times. The legal team also performs thorough research and investigation into the circumstances surrounding an injury. With offices in Augusta and Athens, Georgia, and over thirty years of collective experience in personal injury law and a proven track record, the attorneys at Burnside Law Firm stand ready to help those in need of representation. For more information about Burnside Law Firm, visit http://www.burnsidefirm.com or call (800) 569-1937.