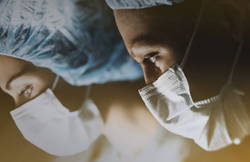 PATTERSON, Calif. (PRWEB) April 27, 2020
Thompson Chevrolet, a Chevrolet dealership in Patterson, is offering the GM First Responder Discount to healthcare professionals, first responders and other related workers who purchase a new Chevrolet vehicle. The discount is available with some other offers and will be available through June 30, 2020. Drivers are encouraged to take advantage of this deal while they can.
Eligible workers for the GM First Responder Discount include the following: firefighters (paid or volunteer), police officers including sheriffs and sheriff's deputies, correctional officers, state troopers, federal law enforcement officers, EMTs, paramedics, 911 dispatchers and other healthcare professionals. Healthcare professionals includes a broad list of professions. Drivers who are unsure of whether they qualify for this discount are encouraged to contact Thompson Chevrolet to find out more information.
Many new Chevrolet vehicles from the 2020 and 2019 model years are eligible to be purchased with the GM First Responder Discount. Drivers can find a full, updated list of qualifying Chevrolet vehicles by visiting the official website of the discount, gmfirstresponderdiscount.com. Thompson Chevrolet also offers more information on its website, thompsonchevrolet.com, including information about eligible professions. Interested customers should view the Chevrolet First Responder Discount page linked from the home page of the dealership.
Drivers who find that they are not eligible for the GM First Responder Discount can still find great offers and incentives at Thompson Chevrolet. The dealership offers an entire inventory of vehicles under $15,000, helping drivers to find affordable vehicles in their price ranges.