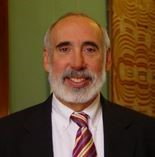 In an ongoing webinar series presented by Thought Technology Ltd., experts from various fields discuss how they are using biofeedback with their clients.
MONTREAL (PRWEB) May 07, 2020
In an ongoing webinar series presented by Thought Technology Ltd., experts from various fields discuss how they are using biofeedback with their clients. The next installment focuses on heart rate variability biofeedback. Heart rate variability (HRV) refers to the interval between consecutive heartbeats. Higher heart rate variability is correlated with better health and survival from illness.
On May 11, 2020, Dr. Richard Gevirtz will discuss the physiological basis of Heart Rate Variability (HRV), its measurement, and epidemiology. This is the needed background for understanding the biofeedback technique known as HRV Biofeedback (HRVB) or Resonance Frequency Biofeedback. He will discuss, in detail, the protocol developed by Lehrer, Vaschillo, and Gevirtz. This involves finding resonance frequency, encouraging home training, and application to the presenting problem. Issues with compliance, home training, and respiration are discussed. Various applications will be covered based on the interest of the audience. (Pain, IBS, Anxiety, Trauma, Dysautonomia, etc.)
Heart Rate Variability (HRV), its Measurement, and Epidemiology
Presenter: Dr. Richard Gevirtz, PhD
Date: May 11, 2020
Time: 1:00-2:00 pm EDT
Click here to register.
About Dr. Richard Gevirtz
Dr. Richard Gevirtz is a Distinguished Professor of Psychology at the California School of Professional Psychology at Alliant International University in San Diego. He has been in involved in research and clinical work in applied psychophysiology and biofeedback for the last 40 years and is a past president of the Association for Applied Psychophysiology and Biofeedback and BCIA. His primary research interests are in understanding the physiological and psychological mediators involved in disorders such as chronic muscle pain, fibromyalgia, and gastrointestinal pain, and trauma. In this vein, he has studied applications of heart rate variability biofeedback and measurement for anxiety, pain, gastrointestinal, cardiac rehabilitation and other disorders. He is the author of many journal articles and chapters on these topics. He also maintains a part time clinical practice treating patients with anxiety and stress related disorders.
About Thought Technology Ltd.
Founded in 1975, Thought Technology is the world's leading biofeedback and physiological instrument manufacturer. Its products are used as an essential part of many therapeutic treatments and clinical assessment protocols in over 85 countries and are used by tens of thousands of clinicians in thousands of medical institutions.
Always supportive of new research and development ideas, Thought Technology Ltd. has encouraged a number of special interest groups and clinicians to create cutting edge applications for its instrumentation. Thought Technology Ltd. equipment is now being used in telemedicine, web-based monitoring and biofeedback, sports training, research in human-machine interface, physiology-driven multimedia environments and virtual reality. Constantly striving to improve the quality of the products and services, TTL has obtained, and maintains, ISO 13485, and CE certification for the organization and products.