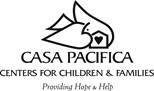 This sold-out festival has established itself as Ventura County's premiere Wine & Food event.
CAMARILLO, Calif. (PRWEB) June 05, 2019
On Sunday, June 2nd, Casa Pacifica hosted its 26th Annual Angels Wine, Food & Brew Festival. The sold-out Festival has established itself as Ventura County's premiere Wine & Food event. Though the final numbers are still being determined, it is estimated that the Festival raised over $550,000 (net) toward the $4.1 million budget-gap Casa Pacifica Centers for Children & Families must raise each year to support its valuable programs serving Ventura and Santa Barbara Counties' foster and at-risk youth and their families.
As always, the Festival offered an unbeatable array of exhibitors offering delicious food samples, sips of fine wines, and smooth brews. Over 160 vendors came to donate their food, wine, and brews to the cause. This year's "Best in Fest" brew – SLOambic Wild Ale by Firestone Walker Brewing Company was on hand and available for attendees to sample. "Best in Fest" honorable mentions: MadeWest and Figueroa Mountain Brewing Co. were also in attendance. The Festival main stage, emceed by DJ Bruce Barrios, featured live music throughout the day by Benise's Band of Gypsies and N'Demand which kept the dance floor packed.
VIP guests were welcomed with champagne and small bites from Mastro's Steakhouse. The garden themed VIP Lounge featured Magnavino Cellars, Plated Events by Chef Jason, The Anheuser-Busch Belgium Beer Garden, and The Cave who poured craft cocktails featuring Tito's Handmade Vodka from the bar as well as their new Rocks & Drams vintage inspired trailer. Guests danced the afternoon away to music by Sound Effect and enjoyed photobooth fun by Conejo Photobooth.
Actor Oded Fehr returned as the emcee of the 9th Annual Yummie Culinary Competition, which showcased participating Festival exhibiting chefs' dishes. The battle for the top prize was a delicious one – with over 20 exhibitors competing. Judges eventually crowned winners for the best "Savory" and the best "Sweet" chef's masterpiece based on flavor, presentation, innovation, and quality. A wonderful Yummie panel of judges included Celebrity Chef Eric Kopelow; along with Chef Masa Shimakawa, Chef de Cuisine of ONYX at the Four Seasons Hotel Westlake Village; Master Chef competitor, fashion stylist, and creative consultant, Olivia Crouppen; Lisa McKinnon, food columnist for the Ventura County Star; Chef Nic Manocchio of University Auxiliary Services – California State University Channel Islands; Actress Denise Boutte, co-author of Southern Modified and CEO of Weeziana Girl Spices; Chef Carson Peterson, Top Chef Jr. Season 2 contestant; and Billy Koskoff.
The 2019 Yummie Top Chef Award Winners in the Savory category were 1st place – Chef Abdu Romero of SLATE Bistro for his Coconut Shrimp on Okinawan potato, ginger coconut cream, pineapple, Thai chili, and scallions; 2nd place winner, Chef Jeff Downey of The Saticoy Club for his marinated and grilled octopus lightly sautéed with garlic, heirloom cherry tomatoes, kalamata olives, feta cheese, fresh lemon juice and basil served with warm flat bread; and placing 3rd in the Savory category was Chef Alex Castillo of Twenty88 Bistro for his mashed fried plantain cake with chicharron topped with slow cooked pork belly, blood orange & quince glaze, pickled seasonal veggies, and lemon grass ginger pesto oil.
The Yummie winners in the Sweet category included 1st place to Chef Julia San Bartolome of Sweet Arleen's for her Mexican Hot Leche cake – a tequila infused chocolate cake served on a jalapeno & lime sour cream sauce, drenched with a homemade Hot Leche over cinnamon sugar crunch.; 2nd place was Chef Anastasia Chavez of The 2686 Kitchen/Ojai Beverage Company for her Lemon Verbena Cheesecake with Mascarpone custard, citrus graham crust, Blueberry ale compote, and salted honeycomb crunch; and placing 3rd in the Sweet category was Chef Alex Montoya of Fluid State Beer Garden for his Bourbon Butterscotch Oolong Frozen Custard, gold chocolate hardshell, pecans, sprinkled with salt. All the Yummie winners, and the "Best in Fest" brewery winner – Firestone Walker Brewing Company were awarded their prizes on the main stage.
Casa Pacifica and the Angels want to extend their gratitude to their generous Hosts, The Zarley Family; The Van Huisen Family; Nevers, Palazzo, Packard, Wildermuth & Wynner, PC; Conico Oil/MacValley Oil, Mission Produce, SDI, and Trans-Pro Logistics. And a huge thank you to everyone who attended, we appreciate your support - because of you we are able to help change the trajectory of children's lives.
For more information about Casa Pacifica, please visit http://www.casapacifica.org or check out the Festival's website for pictures and more information at http://www.cpwinefoodbrewfest.com.
# # #
Casa Pacifica Centers for Children and Families is a crisis-care and residential treatment facility for foster children, youth with complex emotional or behavioral issues, or at-risk children in Ventura and Santa Barbara Counties. The agency is the largest non-profit provider of children's mental health services in both counties and administers a number of community-based programs designed to strengthen families and keep children in their homes and communities. For more information about Casa Pacifica visit its website http://www.casapacifica.org or call the Development Department at (805) 445-7800.