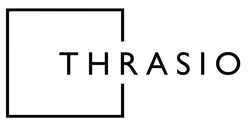 BOSTON and NEW YORK (PRWEB) December 01, 2020
Today Thrasio announced a significant expansion of its German operations, including the addition of native German M&A professionals who will work out of Berlin and Dusseldorf. Thrasio already operates a sizable (nearly $50 million) business in Germany and the Amazon Pan-European market and is accelerating its growth in those markets by committing $225 million to complete acquisitions of German companies.
"What distinguishes Thrasio from other purported acquirers is that we are committed to closing every term sheet we sign, have the ability to close quickly, and can operate a company in the Amazon ecosystem well enough to generate real earn-outs for German sellers," said Thrasio's President, Danny Boockvar. "Thrasio's expanded market presence gives German entrepreneurs a much better option: working with the company that is the gold standard in the space (with nearly 100 deals closed), a company with a real track record, and industry-leading data and performance."
In the US, Thrasio has quickly gained the trust of the FBA community with a reputation for closing upwards of 98% of the deals they enter, most in under 35 days. And with a global team approaching 600 operating nearly 100 brands globally, Thrasio's scale is unmatched. Brands brought into Thrasio's portfolio typically outperform their peers, seeing over 150% annualized growth, and with performance-based incentives baked into most deals, strong performance results in massive multiple expansion for sellers. On average, Thrasio's earn-outs have increased the size of sellers' total payouts by more than 37%.
Due to the explosive growth of the FBA program in Europe, Germany now boasts nearly a quarter of a million active sellers. Amazon purchases account for nearly 40% of total German ecommerce with more than 44 million frequent customers and, like the rest of the world, Germany has experienced significant ecommerce growth through the COVID-19 pandemic. The ecommerce market in Germany was €77 billion last year and of the nearly €29 billion Amazon estimated GMV, 57% is third party sellers. An overwhelming 79% of all Amazon sellers in Germany use the FBA platform.
"Thrasio is already successfully operating many of our best brands on Amazon.de in a variety of categories including fitness, home & garden, and arts & crafts, and we're look forward to welcoming new German-born products into the Thrasio family," said Stephanie Fox, Chief Operating Officer at Thrasio. "In addition to optimizing and scaling their performance on Amazon Germany, our operations will also allow us to grow their sales on the US marketplace, direct-to-consumer websites, and other global marketplaces—seamlessly integrating them into our growing international portfolio of best-in-class everyday items."
Said Ben Leonard, founder of Beast Gear, "Working with Thrasio has been a tremendous experience. I have such confidence in the way they are growing Beast Gear, and with their unique incentive earnout structure, I still feel like I'm a part of the brand's path. They put their incredible marketing knowledge to work in the German market for Beast, and I know they'll be able to do that for a huge variety of products. With their thoughtful deals and unmatched operating capacity, Thrasio is a powerful partner to sellers."
Amazon FBA sellers - in the US, Germany, or elsewhere - who are thinking of selling their business or who believe their products have viability to expand to Amazon's German marketplaces under Thrasio's management can start the evaluation process by contacting acquisitions@thras.io or visiting https://thrasio.de.
About Thrasio
Thrasio is the world's largest acquirer of Amazon third-party private label businesses, having integrated scores of businesses into their industry-leading operating platform. The Fulfilled by Amazon (FBA) ecosystem acts as a unique launchpad for brand success, but as small sellers' niche brands evolve into multimillion-dollar businesses, they become complex and capital constrained, prompting many sellers to seek a successful exit. Thrasio purchases these category-leading brands - known for selling everyday products - for a typical purchase price of $1+ million, giving small business owners their hard-won payout. Thrasio then onboards, optimizes, and operates this suite of brands, expanding their reach through marketing, search, product development, and supply chain management, leading to substantial financial and operating growth. Thrasio products have been the trusted items that consumers turned to for their lockdown needs, including our URBNfit Exercise Ball, the leading Anti-Fatigue Floor Mats by Sky Mats, Art Supplies from Crafts 4 All, and the fastest growing Odor Eliminator & Pet Deodorizer on Amazon by Angry Orange. For more information, visit https://thras.io.